Twinkle Khanna took an auto ride with Nitara, remembered when the driver pulled out a butcher's knife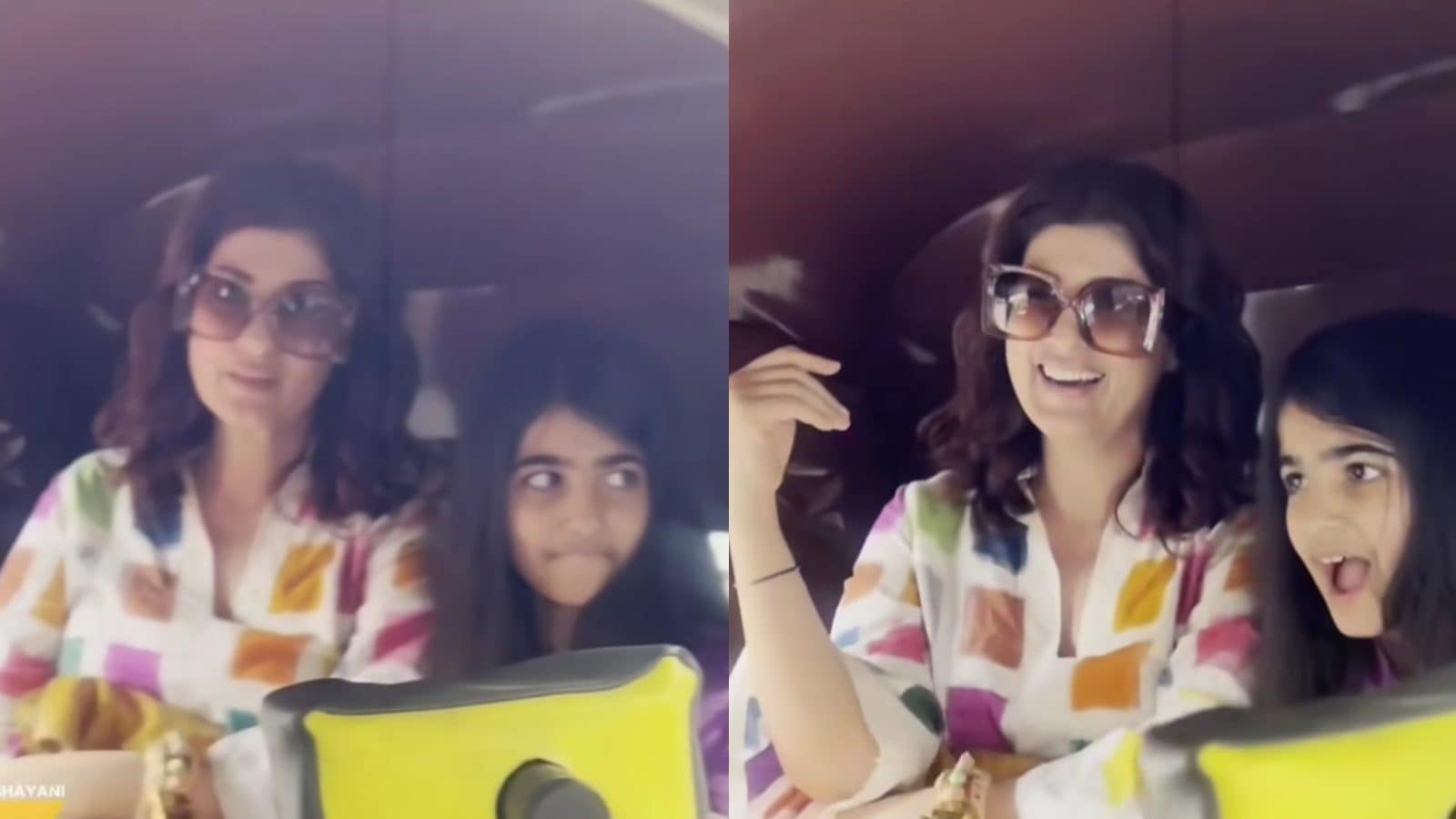 Last Update: January 08, 2023, 13:13 IST
Twinkle Khanna in an autorickshaw with daughter Nitara.
Twinkle Khanna shared a new video where she is out for an auto rickshaw ride with her daughter Nitara.

Apart from being fiercely outspoken, Twinkle Khanna also has a huge fan following on social media platforms. As such, her witty posts often leave fans giggling as she regularly shares glimpses from her personal life- be it at home or on a vacation in a faraway land. Following that trajectory, the former actor and author, who goes by the pseudonym 'Mrs Funnybones', posted a video of herself along with her daughter Nitara choosing an unconventional mode of transport for tinsel town celebs.
On Saturday, Twinkle Khanna shared a video clip from inside an auto where she can be seen sitting with her daughter Nitara. While the video caption reveals how she was called 'Rickshaw Queen' during her teenage years, she also penned a note summing up her experience from a memorable auto ride in her life. It read, "Now you know why my first book had a rickshaw on its cover… As a teenager my friends used to call me 'Rickshaw Rani' and I guess old habits die hard. I remember a ride where I started the journey by asking, 'Brother, how many years have you been driving this auto?' The younger driver replied, 'Mamsab, it has been one year since I did embroidery work. I didn't like it… but good money. Saved and bought seven gold biscuits, now everyone has gone to my daughter's wedding. But, I still have one gold biscuit left at home so God is kind.'"
Continuing that incident, Twinkle further added, "While getting down from the rickshaw I gave her a piece of advice, don't tell anyone about the gold biscuits Bhaisaab! No one knows what kind of people are there. Somebody can kill you.' He blinked rather frantically and replied in a hackneyed manner, 'Maa ka doodh piya hai, koi tryst kare, I will slit her throat.' Which was all well and good, Bollywood influence and all I thought, until he pulled out a butcher's knife from under his seat and said, Look at this!"
The former actress ended the note by sharing with fans that her auto ride with Nitara was full of laughter. She wrote, "Today, there were no knives and it turned out to be an unexpected but great ending to my last day in the city because I was a little girl and giggled all the way back home."
Needless to say, fans agreed with his views about the autorickshaw ride. One of the netizens commented, "Rickshaw ride is liberating and fun!" Another fan wrote, "Simple things in life, the yogic way! Lovely!" Someone also said, "I totally understand they might want to ride in a rickshaw sometimes, but being a celebrity can't hurt, rickshaw rides are the best things to do in Mumbai." Another said, "One way to keep ur kids grounded."
On the professional front, Khanna has been actively advocating the cause of menstrual hygiene. She joined hands with Save the Children to promote the right to menstrual hygiene among children and slum communities. He was invited to speak at the University of Oxford in 2018. She was also invited to be a part of a prestigious panel at the United Nations, New York and appeared on the BBC World Impact show to talk about menstrual hygiene and sanitation globally.
Read all latest movie news here