LOOK AFTER! Your PAN card no longer works!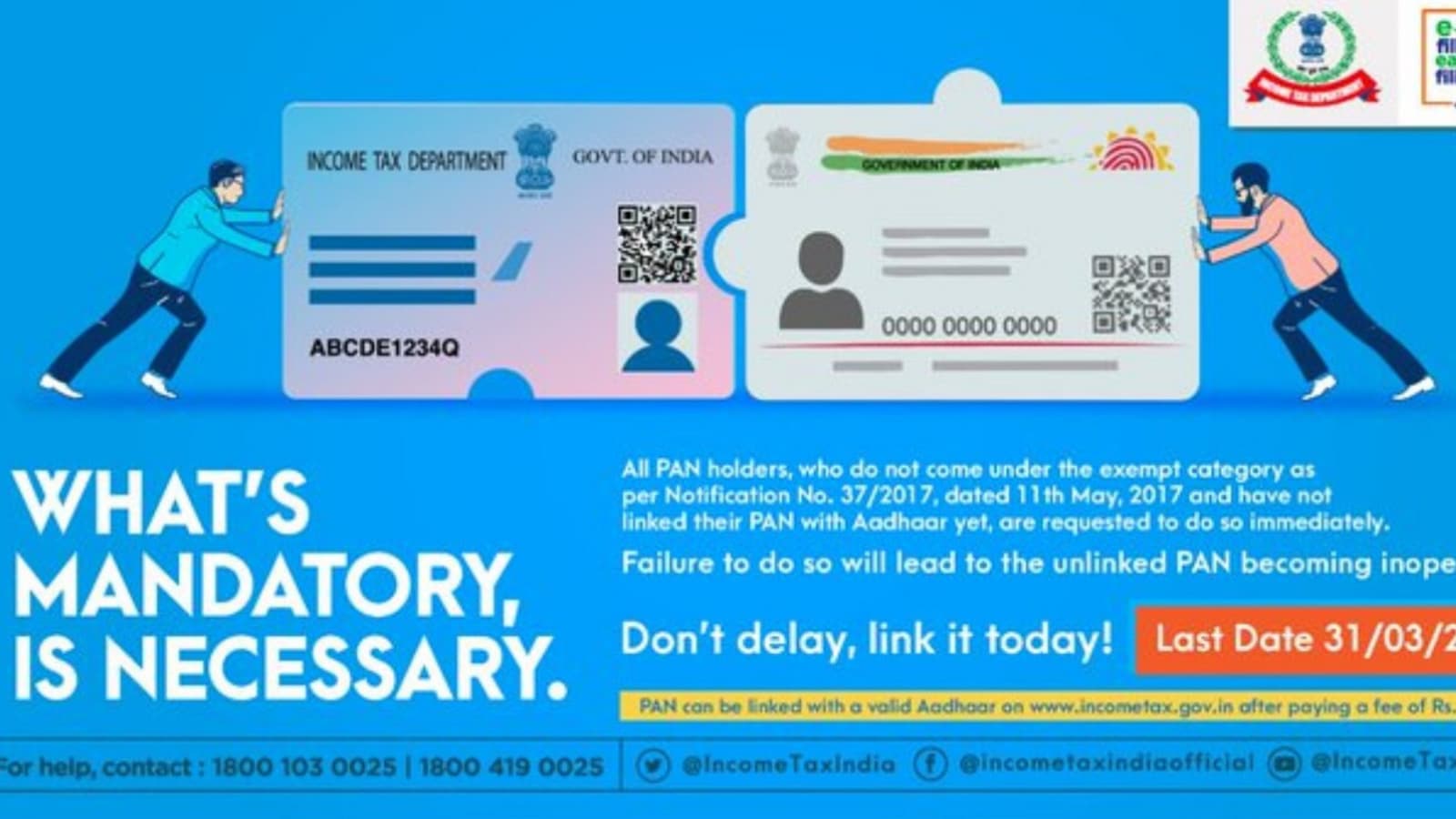 You must link your PAN card to Aadhaar before March 31, 2023 or it will stop working. Here is how to link PAN-Aadhaar online.
Here is an important update for people who have both PAN and Aadhaar cards. If you have not linked your PAN to Aadhaar, please do so quickly to prevent your PAN from malfunctioning. The latest date to link PAN to Aadhaar is March 31, 2023. The Income Tax Department has urged all PAN holders, those who do not fall under the exempt category as per the Notices No. 37/2017 dated May 11, 2017 and who have their Aadhaar to PAN yet, to link these documents immediately.
"Under the Income Tax Act, 1961, it is mandatory for all PAN holders, who are not under the exempt category, to link their PAN to Aadhaar before 31.03.2023. From 1.04.2023, the non-linked PAN becomes outside put into operation. What is mandatory is necessary. Don't wait any longer, connect it today!"
In particular, it is mandatory to link your PAN and Aadhaar as linking these identification documents allows you to complete your income tax return. PAN can be linked to a valid Aadhaar at www.incometax.gov.in after paying a fee of Rs. 1000. It is known that the central government has extended the latest date for linking your permanent account number (PAN) to Aadhaar to March 31, 2023. However, numerous fines have been announced by the Central Board of Direct Taxes (CBDT). ).
The department introduced a sub-section (2) under section 139AA on 30 March stipulating that a fine of Rs. 500 will be levied on linking the documents until 30 June 2022 and will be increased to Rs. 1000 after that. After March 31, 2023, the PAN of taxpayers who fail to link their Aadhaar as required will become inoperative and all consequences under law for failure to provide, suggest or quote the PAN will apply to such taxpayers. The consequences include that you cannot file a declaration with the non-working PAN; pending refunds, among others, cannot be issued to non-operating PANs.
Here's how to link PAN with Aadhaar online: Check the steps here
Step 1:
Go to the official income tax e-filing portal or click on the link – https://www.incometax.gov.in/iec/foportal/.
Step 2:
In the "Quick links" section, click on "Link Aadhaar option" and then provide your PAN and Aadhaar number. Then tap 'Validate'.
Step 3:
If Aadhaar and PAN are already linked, the message 'PAN is already linked with the Aadhaar or with another Aadhaar' will be displayed on your screen.
Step 4:
If your PAN is not linked to your Aadhaar and you have paid challan on NSDL portal, the payment information will be validated by electronic submission. You will receive a pop-up notification stating that "Your payment details have been verified" after confirmation from PAN and Aadhaar.
Step 5:
After providing the required details, click on the Link Aadhaar option and provide the 6-digit OTP you received on your mobile phone number.
Step 6:
While submitting your application for Aadhaar PAN link you can check the status.
Step 7:
Also, PAN holders have to wait 4-5 business days before submitting the link request.