Hirtik Roshan Teaches Ek Pal Ka Jeena Hook Step To Host At Red Sea Film Festival Watch Video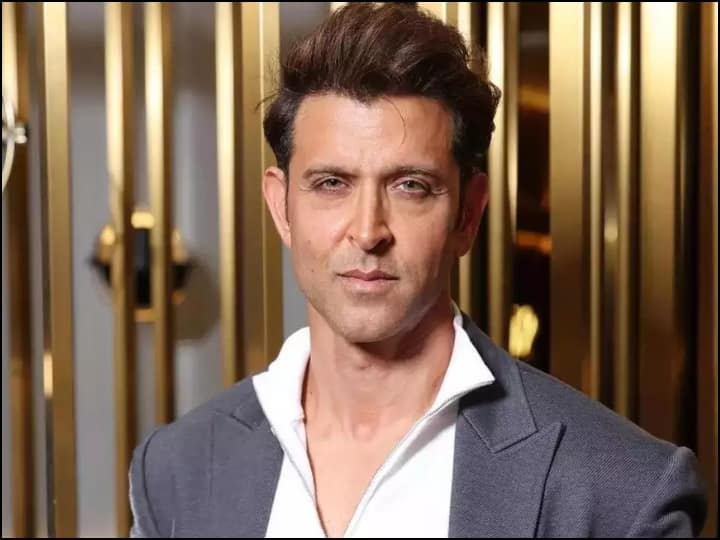 Hiritik Rohsan At Red Sea Film Festival: Bollywood actor Hrithik Roshan recently attended the Red Sea International Film Festival (Red Sea Film Festival 2022) held in Jeddah, Saudi Arabia. Hrithik had come here as a guest, but his fans made him a dance teacher. A video of Hrithik is going viral on social media in which he is seen teaching dance steps to the host of the show.
Hrithik taught dance to the host
This video has been shared on an Instagram page on Friday, in which Hrithik Roshan is seen doing the hook steps of the blockbuster song 'Ek Pal Ka Jeena' from his film 'Kaho Naa Pyaar Hai'. Here the host of the show is teaching dance to Raya Abirached. In the video, Hrithik says, "These steps are very easy.. so okay, this is from the song 'Ek Pal Ka Jeena Naam' from my movie 'Kaho Naa Pyaar Hai'. Even though there is no music but we are doing the steps." Can."
the crowd started singing
After this, Hrithik requested the crowd present at the festival to hum the song and amidst the applause, Hrithik started doing dance steps. After the host, another fan reaches to dance with Hrithik on the same song. Indian actors are seen praising his dance.


Fans are making such comments
Fans are reacting fiercely on this viral video of Hrithik Roshan. Praising the actor, a user wrote. "He is the idol of my life" "@hrithikroshan overnight superstar, greek god, perfectionist, one of the best dancers, dream physique!" Another Instagram user commented, "God of dance.."
Lots of fun with Jackie Chan
Apart from having fun with the fans, Hrithik Roshan also met global superstar Jackie Chan at the festival. Its pictures are also going viral on social media. In the photos, Hrithik Roshan is seen smiling standing next to action master Jackie Chan. In some other pictures of the festival, Hrithik Roshan was also seen sitting and talking with Pakistani actress Mahira Khan.
Meet up of two greats

Hrithik Roshan and Jackie Chan#RedSeaIFF22 pic.twitter.com/ssYLvj9soR

— ANKIT (@Ankitaker) December 9, 2022
Also read- Pakistani heroine Mahira Khan kept gazing at Hrithik Roshan, VIDEO went viral