Bhojpuri Actress Neelam Giri Education Hit Song Debut Lifestyle Age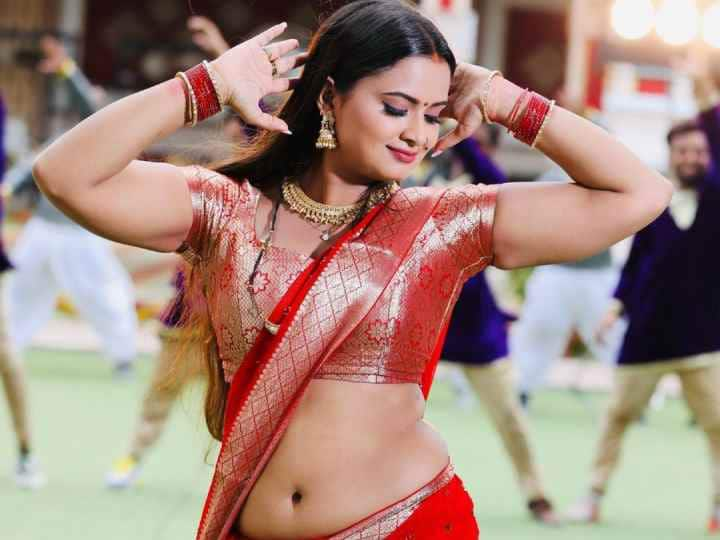 Bhojpuri Actress Neelam Giri Education: Bhojpuri actress Neelam Giri is not dependent on any introduction today. When this Hasina, a resident of Ballia, decided to step into Bhojpuri cinema, the Bhojpuri world also welcomed her with an open heart. Today Neelam Giri is called Dhak-Dhak girl of Bhojpuri cinema. Neelam Giri has attracted everyone's attention with her beautiful looks. Running the magic of thin waist, Neelam Giri has made a lot of noise not only in Bhojpuri cinema but also on social media. Neelam Giri had dreamed of becoming an actress since childhood, which she also fulfilled.
Neelam Giri Education Update
Neelam Giri undoubtedly wanted to become an actress since childhood, but the actress has also paid a lot of attention to her studies. Along with getting success in acting career, Neelam has also completed her graduation. Neelam Giri made her debut in Bhojpuri cinema with 'Dhaniya Hamar Naya Bari Ho'. With the release, this song created a lot of buzz and made Neelam Giri a superstar overnight.


popular song of neelam giri
At the age of 25, Neelam Giri has become the life of Bhojpuri cinema today. Neelam Giri has about 2 million followers on Instagram. The actress likes to stay connected with the audience by sharing her daily life updates. Neelam Giri gave the most superhit song in the year 2021 in her film career. Neelam Giri was seen with Bhojpuri star Pawan Singh in this song. The title of this song was kept 'Godnava'.
Also read- Songs of Allu Arjun's 'Pushpa' included in YouTube's most watched list, this song remained at number one