Sushmita Sen Most Searched Celeb In India This Year On Google Lalit Modi Is Also In The Top 10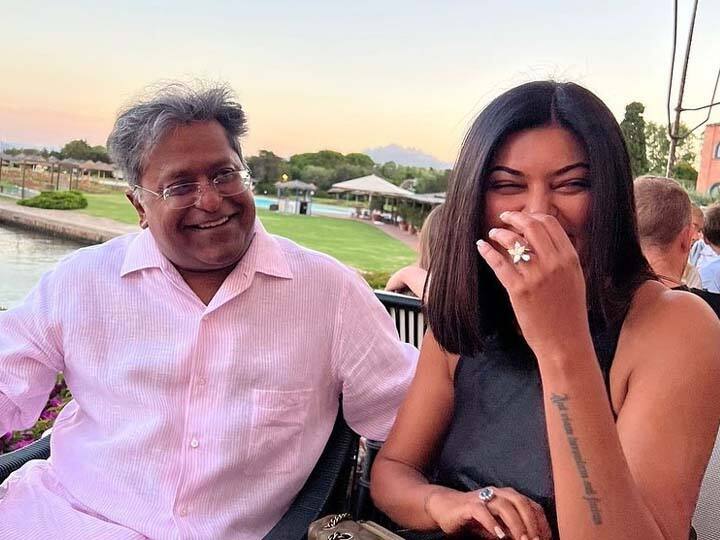 Most Searched Celebs In 2022: Search engine Google has released the list of most searched celebrities in the year 2022. The interesting thing is that Sushmita Sen's name is also included in this list. And why not because Sushmita has been in a lot of headlines for her relationship with IPL founder Lalit Modi.
Sushmita Sen is at this number in the top 10 list
Sushmita Sen is at number five in the list released by Google. In fact, in the month of July this year, IPL founder Lalit Modi confirmed his relationship with Sushmita Sen, after which she came into limelight. Everyone was searching him on Google. Along with the announcement of the relationship, Lalit Modi had also put his photo with Sushmita Sen in the DP (display picture) of his Instagram account.


News Reels
Lalit Modi got this place in the list
Lalit Modi 4 is the fourth number in this list. At the same time, the political leader Nupur Sharma is at number one. Apart from this, Anjali Arora, ex-contestant of the reality show Lock Up, has made her place at number 6. However, she could not become the winner of the show. At the same time, Abdu Rojik, a contestant of the reality show Bigg Boss 16, is at the 7th position.
see full list
1. Nupur Sharma
2. Draupadi Murmu
3. Rishi Sunak
4. Lalit Modi
5. Sushmita Sen
6. Anjali Arora
7.Abdu Rojik
8. Eknath Shinde
9. Pravin Tambe
10. Amber Heard
The news of Sushmita and Lalit's breakup has come to the fore.
Some time after the announcement of the relationship, the news of the breakup of Lalit Modi and Sushmita Sen has also come to the fore. In fact, with the announcement of the relationship, Lalit Modi had posted a DP with Sushmita on his Instagram. Also, expressing love for Sushmita in his bio, he had described himself as his partner in crime, but within 2 months, Lalit Modi removed his and Sushmita's DP from his Instagram and put a photo of himself alone. Not only this, Lalit Modi had also removed Sushmita's name from his bio, after which it was being speculated that some rift was going on between the two. However, the photos posted by Lalit Modi with Sushmita have not been removed yet.
Also read- Delhi MCD Election: 'BJP will not be able to win any election in Delhi for 25 years…' This actor congratulated AAP for the victory