Sapna Choudhary Pranjal Dahiya Superhit Songs 52 Gaj Ka Daman And Teri Aakhya Ka Yo Kajal Breaking Records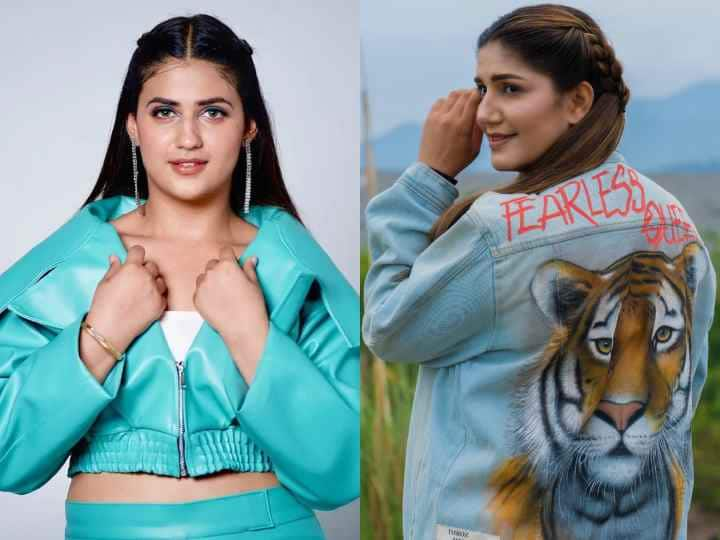 Sapna Choudhary V/s Pranjal Dahiya: Haryanvi Queen Sapna Choudhary is seen making a lot of noise on the tune of her song. Sapna Chowdhary's songs are seen playing in every film party and wedding. Sapna Chowdhary's Dhun Ki Deewani Duniya makes every other song of her a super duper hit. But it seems that another name is emerging in the industry to give a tough competition to the Haryanvi Queen. This name is none other than Pranjal Dahiya of '52 Gaj Ka Daman'. Yes, giving a tough competition to the songs of Haryanvi Queen Sapna Choudhary, Pranjal Dahiya's views have gone ahead.
Pranjal Dahiya gives tough competition to Sapna Chowdhary
Whenever Sapna Chowdhary is mentioned, the tune of her superhit song 'Teri Aankhya Ka Yo Kajal' starts playing in the audience's mind. Released 4 years ago, this song has collected 479 million views. So on the other hand, Pranjal Dahiya's song 52 Gaj Ka Daman has collected 1.4 billion views in the last two years beating Sapna Chowdhary's song.
News Reels
Sapna was left behind in terms of views.
In terms of views and popularity, this song of Pranjal Dahiya is growing at double the speed. The craze of Sapna Chowdhary and Pranjal Dahiya seems to be rising on the heads of the audience. Perhaps this is the reason why today his songs have become a part of every film party and wedding. For information, let us tell you that Pranjal Dahiya's song has been sung by Renuka Panwar, while DC Madana's voice is being heard in Sapna Chowdhary's song.
Also read- When Rajesh Khanna kicked his co-actor during the shooting, did not work together again, friendship also broke