Famous Video Vlogger Saba Ibrahim Enjoy After Marriage Life And Go To The Mudaha Ka Mela With Hijab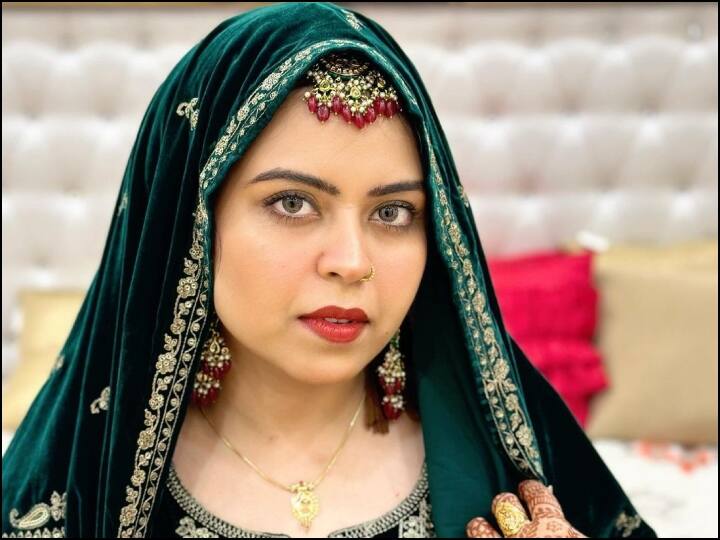 Saba Ibrahim Wear The Burqa: Saba Ibrahim, sister-in-law of TV industry's famous actress Dipika Kakar and famous video vlogger, has been in headlines since her marriage. Saba is openly enjoying the life she has started after her marriage. She is spotted at one or the other place every day and recently Saba Ibrahim was seen in a fair wearing a hijab. Seeing Saba's burqa, all her fans are thinking that what was the need for Saba to wear a burqa in the fair.
could not enjoy the swing
Saba Ibrahim is enjoying life after marriage in her own style and in the meantime Saba went to see the fair with her husband. Everyone went around the fair and sat on the swings. Although Saba wanted to sit on the swing for the second time as well, but in the meantime all her fans came to Saba wanting to click photos and she could not enjoy the swing properly.
enjoy swing in burqa
News Reels
The next day, with the intention of enjoying the swing properly, she went to see the fair wearing a burqa, and this time because of the burqa, no one could recognize Saba and Saba enjoyed the swing ride with her hubby. Due to Saba being in a burqa, her fans could not even recognize her.
The fun continues after marriage
Ever since Saba Ibrahim got married, she is not leaving any chance to have fun with her husband Khalid Riaz and along with this, her husband also makes her heart happy with one or the other surprise every day. Huh.
When 'Laila Majnu' fame Avinash Tiwari was scared for the first time in his life, the actor himself revealed