Bigg Boss 16 Day 66 Written Update Nomination Task Was Done Nimrit MC Stan Sumbul Tina Nominated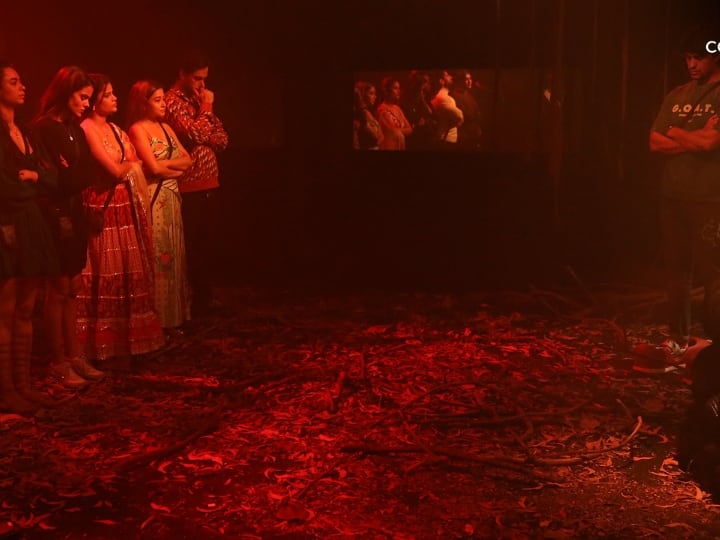 Bigg Boss 16 Day 66 Written Update: Every day something new is being seen in Bigg Boss house. Due to new twists, Bigg Boss season 16 is entertaining people a lot. In the episode of 6 December, there is again a fight between the family members over food. There is also a nomination task in the house. Let us know what else happens on the 66th day.
Archana and Tina get into an argument over bread
The 66th day begins with the Bigg Boss anthem. Early in the morning, there is an argument between Tina and Archana over bread. After which Tina says that Soundarya has also taken coffee. There is a fight between Soundarya and Tina regarding this. Abdu feels that everyone has changed including Nimrit. While Sajid talks to him to console him.
Sajid pranks Sumbul
Sajid plays a prank on Sumbul. Sajid tells Sumbul that she talks here and there. Sajid says what did Stan do to you, why did you do this. Shiva also says the same to Sumbul. After this Sumbul starts crying. Seeing Sumbul crying, Sajid says that it is nothing like that, we were pranking.


The witch hungry for nomination ate the contestant.
There is a task of nomination in the house. Bigg Boss asks Tina to bring everyone to the activity room. After this Bigg Boss says that a witch has entered the house and if she is hungry then she becomes dangerous. Today this hungry witch has captured the king of the house, Ankit. After this, Bigg Boss says that Raja Ankit will have to name the 6 members who will have the right to nominate and these 6 members will nominate two family members. Raja Ankit then gives nomination rights to Priyanka, Soundarya, Archana, Sumbul, Shiva and Shaleen.
Sumbul, Nimrit, Tina and MC Stan nominated
While Priyanka nominates Sumbul and Nimrit, Soundarya nominates Tina and Sumbul. Archana nominates Tina and Nimrit. When Sumbul's turn comes, she nominates Tina and Shaleen. On the other hand, Shiva nominates Tina and Soundarya using his nomination rights. Whereas Shaleen nominates Archana and Sumbul. With this, the nomination process is completed and Sumbul, Nimrit, Tina and MC Stan are nominated for eviction this week.


Tina said I hate nomination
After this, all the family members are seen talking about the nomination. Tina tells Shaleen that I hate nomination. Meanwhile, Archana comes to Tina and Shaleen. Tina asks Archana why did you nominate me. On this Archana says that I did not want to copy Priyanka and my third option was you. After this, there is a small argument between Tina and Archana regarding food. Tina says that I will not eat.
Abdu remembered his parents
Abdul confesses to Shiva that he was missing his parents. He also says that when people are sad, he always stands with them, but when he is sad, no one asks about him or consoles him. After this Shiv promises Abdu that he will take care of this next time. Shiv hugs Abdul and also says sorry. With this the 66th day ends. Tomorrow once again during the task the atmosphere will heat up among the family members.
read this also: When Sushmita said on the relationship with married Vikram Bhatt- 'I have no guilt, what I did openly'