Bhojpuri Stars Pawan Singh Khesari Lal Yadav Disputes 5 Major Reasons Also About Akshara Singh Kirti Yadav Songs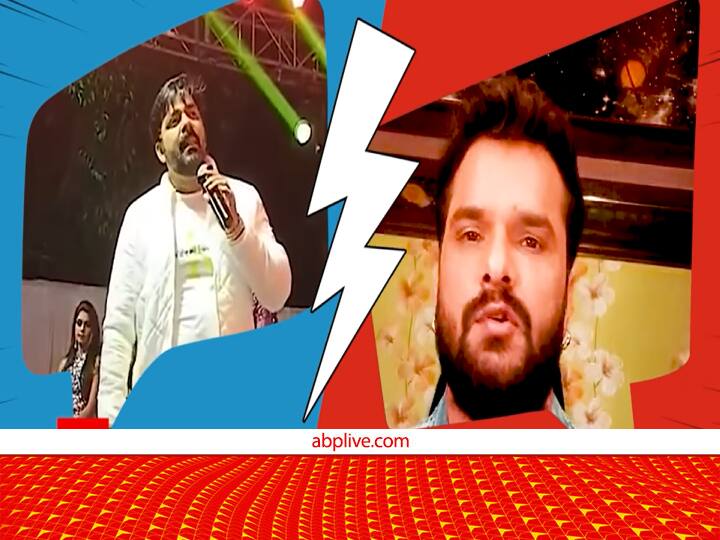 Patna: Today, whenever Bhojpuri songs are discussed, obscenity is the first thing to talk about. These days a war has started on one side regarding this obscenity, while on the other hand the controversy between Khesari Lal Yadav and Pawan Singh is also being discussed. Recently there is a controversy regarding the song named after Khesari Lal Yadav's daughter. Khesari Lal Yadav himself has come live many times regarding this and has said many things without taking the name of Pawan Singh. Khesari spoke live using words like Badka Bhaiya and Rajput Samaj. Let us know what is the reason for the controversies.
understand these five reasons
Sometimes songs were sung about Yadav and sometimes Babuan (Rajput). Apart from this, artists of different castes started singing many songs on the same tune with their support, Kabhi Pandey and Kabhi Kabhi with some titles. Somewhere it did the work of sowing poison in the Bhojpuri industry.
News Reels
Pawan Singh had said without taking the name of Khesari Lal Yadav from the full stage that after going to five thousand and two thousand, in other languages, it is not known what people are doing today. Told the audience that even you people would not have imagined that I will also dance in Bhojpuri, to go ahead of Pawan Singh will have to take another birth.
Regarding the views of the song, Pawan Singh announced from the open platform that who has seen 100 million first? After this Khesari also came live and started speaking his mind.
Many news about Akshara Singh and Pawan Singh came in the media. Akshara Singh herself has also made serious allegations against Pawan Singh. Once upon a time, the pair of Pawan Singh and Akshara Singh was amazing. After a dispute between the two, everything ended and Pawan Singh got married. After this many songs of Akshara Singh started appearing with Khesari Lal Yadav. News about this also kept coming many times.
Now the latest case is about the song in the name of Khesari Lal Yadav's daughter, about which there has been a ruckus. Khesari Lal Yadav himself has come live many times. Regarding this, now once again various discussions are being held on social media about Pawan Singh and Khesari Lal Yadav.
Akshara Singh has reprimanded
Akshara Singh has also reprimanded the rhetoric of Pawan Singh and Khesari Lal Yadav. Akshara Singh said in Facebook Live that she has become a big superstar by singing the song. Learn things first. Go and see from other industry. How the people there support each other. When a song comes there, the whole industry gathers to support it, but things are different here. Change your thinking.
Neha Singh Rathore said- As
In UP, Kya Ba fame Neha Rathore targeted without naming by sharing the video. Neha Singh Rathore said without taking the name of Khesari that some people come and say that I am the father now, they want to escape by citing the father and then get the Rajput community and the Yadav community fighting. Neha said that you say that you are a father now and dirty songs are being sung for your daughter. First tell me, who started it? It was you who started all this.
Also read- Youtube Top Videos: Bollywood stars could not stand in front of Khesari Lal Yadav and 'Pushpa Raj', Bhojpuri superstars in top 5