Vidya Balans Must Watch Funny Reels On Instagram Actress Entertains Her Fans With Witty Acts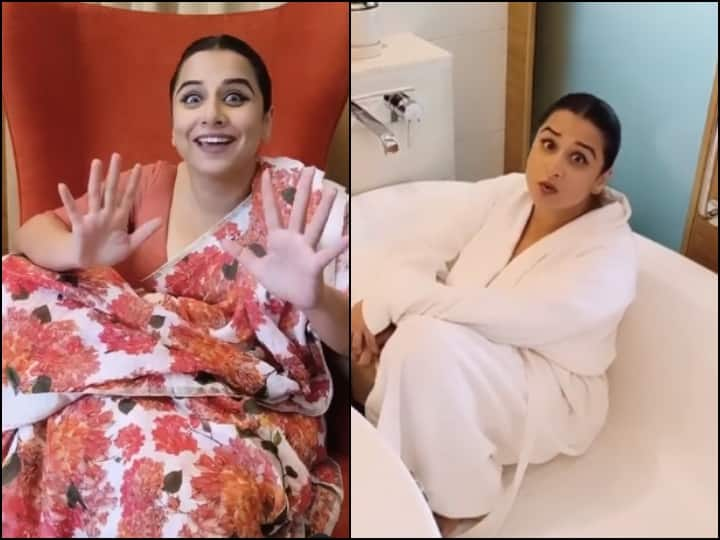 Vidya Balans Funny Reels: Bollywood veteran actress Vidya Balan is known for her strong acting and humour. Vidya's acting is wonderful, as well as she also makes headlines for her outspoken statements. Leading female stars of the film industry are more in discussion these days on social media about their funny reels.
Vidya's funny reels go viral
Even so, Vidya is of a very cheerful nature and she is always cheerful. Even on Instagram, the actress keeps entertaining her fans with funny reel videos. Vidya's funny reel videos have gone viral many times. In these videos, Vidya impresses the fans with her lip-sync talent and amazing expressions, watching this video of the actress, the fans laugh many times. The actress is very mad to make a reel…see for yourself.


News Reels
When Vidya Balan learned English
This video of Vidya Balan went viral, in which the actress is seen speaking the dialogue, "Earlier I used to be fine, then I learned English and now I am fine".


When Vidya Balan became RJ Rockan
In a video, Vidya is seen copying the audio of RJ Raunak, the expressions of the actress are amazing more than the video.


Always take pen with Ticuch Ticuch
In this funny video, Vidya Balan is seen giving an important advice to the fans about buying a pen, but hardly anyone will be able to control their laughter after watching the video.


What does Vidya Balan want in life?
Vidya Balan's expressions in this video will steal your heart. Everyone was stunned to see the cute style of the actress. Yes, Vidya Balan told that all she wants in life is gol-gappe…"


If not me, then who is the style of Vidya?
Vidya gave an emphatic reply to those who asked who is the hero in the film and said – If not me then who will be…' The actress is looking very powerful and beautiful in a red cotton saree.


When Vidya got fever of 'Anupama'
Following the viral trend, Vidya Balan shared this reel video of Anupama reciting the face dialogue which went viral.


Earlier Vidya Balan did not like to use social media much, but now she has got such a fever of reels that she does not hold back from following any viral trend. The actress keeps sharing her photos and videos with fans on social media. There are hundreds of funny videos on Instagram profile.
Also read- 'Good boy has been found at the right age…', Hansika Motwani's mother expressed happiness, told secrets related to daughter's in-laws