The Kapil Sharma Show Bhojpuri Superstars Ravi Kishan And Manoj Tiwari Controversy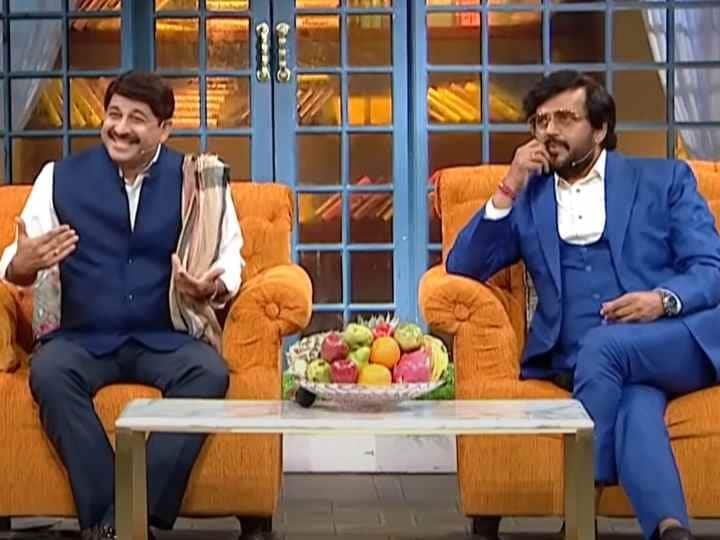 Ravi Kishan and Manoj Tiwari Fights: Manoj Tiwari and Ravi Kishan are two famous faces of Bhojpuri cinema. Both the stars have earned a lot of wealth and fame in their film journey. Today both these faces are seen showing their power in the world of politics. But there was a time when these two did not even like to stand in front of each other. One used to hear stories of quarrels between Manoj Tiwari and Ravi Kishan from the sets of films, and both these actors accepted all these things on Kapil's show (The Kapil Sharma Show).
To put it clearly in the words of Ravi Kishan, there used to be a figure of thirty-six between these two. When Kapil Sharma asked Manoj Tiwari and Ravi Kishan how many films have you done together, Manoj Tiwari replied – "More films could not have happened." After which Ravi Kishan says that- "Because there was a matter of thirty-six between us. Both of us were superstars. Both had strong fan following. They needed scripts according to their own, I needed according to their own…"
Ravi further says that – "And even if a director fought and cast us together in a film, then there were many quarrels on the sets of the film. Listen to Ravi Kishan's words and then both the stars started talking to each other. The audience and Kapil sitting in front of these two superstars started laughing out loud after seeing the banter between these two superstars.
News Reels
read this also: This new chat feature of 'Moving In With Malaika' will benefit the audience, the actress revealed