Pitchers Season 2 Teaser Release On Zee5 Naveen Kasturia And Ashish Vidyarthi In Season 2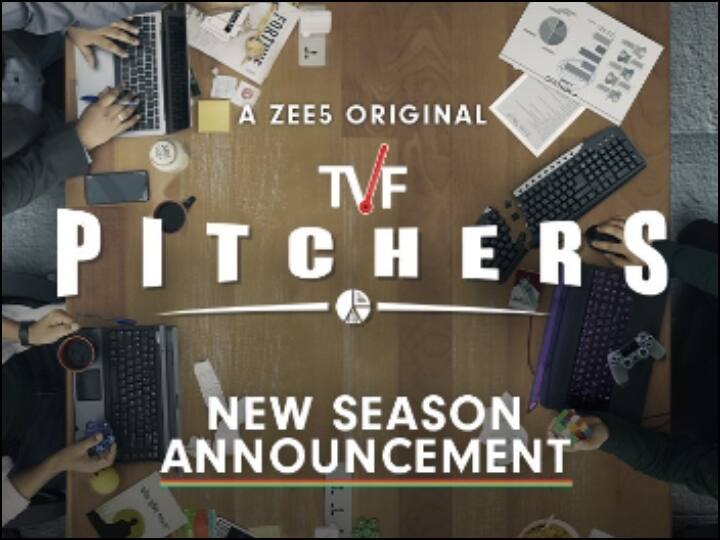 Pitchers Season 2 Teaser: 'Pitchers', released on YouTube seven years ago, got a lot of love from the audience. In the first season, all the actors won the hearts of the fans with their brilliant work. Now in the meantime, once again the pitchers have come in the limelight. The makers have released the teaser of the second season of 'Pitchers' and announced that very soon the audience can enjoy 'Pitchers Season 2'.
Pitchers season 2 teaser is out
The makers of 'Pitchers Season 2' have released its teaser. This time this season will be released on OTT platform G5 instead of YouTube. The teaser of season 2 has been shared on Instagram. Although the teaser has been taken from the first season. It can be seen in the teaser that 'Abhishek and Naveen are sitting in a bar, then Naveen is drinking something from a glass and then Abhishek tells him what are you, what are you, what are you. Hey you are beer. After this, the best music continues to play in the teaser and comes by writing about perfect pitchers. According to the teaser, the concept of beer is from the past and when he wants to tell something new, then the video ends with new suspense.
These stars will show amazing
'Pitchers Season 2' is going to be a lot of fun. This time along with Naveen Kasturia, Ashish Vidyarthi, Abhay Mahajan, Abhishek Banerjee and Arunabh Kumar, Gopal Dutt is also going to be seen in it. Now it will be interesting to see whether 'Pitchers Season 2' also gets the love of the first season or not.
read this also: Aamir Khan used to get only 1 thousand rupees salary for the shooting of 'Qayamat Se Qayamat Tak', then became a star overnight