Hina Khan Shared Post About Being Betrayed Worried Fans Showers Love For Her See Reactions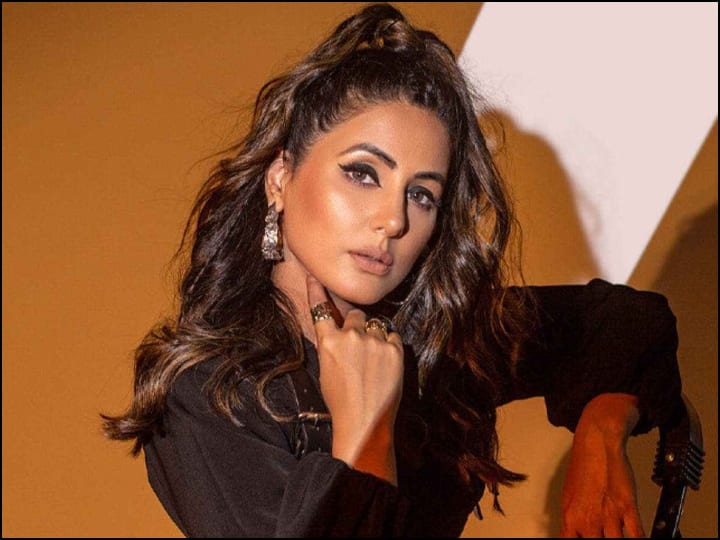 Hina Khan Post About Betrayal: TV industry's famous actress Hina Khan is once again in discussion on social media. Hina Khan's name often remains in the news for one reason or the other. Hina has become a very popular star after the reality show Bigg Boss 11. Recently, Hina Khan has shared a post on her Instagram about 'Betrayal', seeing which everyone's ears stood up.
Hina did two quick posts
Hina Khan has posted two posts on Instagram story about 'betrayal' and being cheated. In a post, Hina Khan writes, "Betrayal is the only truth that remains forever.."
what a taunt on the cheaters
In the second story TV's Komolika says, "Forgive yourself for the mistakes in which you kept thinking about people who cheated you. Sometimes pure hearted people cannot see the evil in such things…"
Fans got tensed after seeing the post of the actress
Hina Khan, although she is very reserved about her personal life, the actress has always avoided talking about her personal life, but late on Sunday night, seeing such posts, the fans of the actress started expressing concern. On social media, users asked various questions to Hina Khan.
News Reels
We don't know anything but what happened how it happened we want to know all this and very soon

HINA KHANpic.twitter.com/1Pw1YoHyEm

— Bindas girl ❤️ (@KritiSa2912) December 6, 2022
Twitter and Instagram were flooded with posts as users asked the actress who had cheated on her… A fan wrote, "I'm so tensed to know what's happening with you?"
I'm so conscious to know that what's happening with her?
HINA KHAN pic.twitter.com/e3zPQUIVwa

— Naaz_👑 (@Naazia0233) December 6, 2022
Another said, "Now we are really worried, you are our lioness, what is wrong with Hina, you are your daddy's strong daughter, we are with Hina Khan.."
She has written something on her story.. it's for whom..?? HINA KHAN pic.twitter.com/MRpL9F9xV0

— Iampalakx291 December 6, 2022
Another said, "We are always with you Hina Khan everything will be fine."
We are always with you HINA KHAN everything will be alright pic.twitter.com/R0RiYGWAOe

— Maulik Vadariya (@MaulikVadariya) December 6, 2022
Another user wrote, 'We are with Hina Khan in every situation and see what is happening and what is the reason behind it..
We are with Hina Khan in every situation and see what is happening and what is the reason behind it.

HINA KHANpic.twitter.com/5qITbCTtm6

— Dipiti pandey (@dipti1410) December 6, 2022
Also read- Navya Nanda Birthday: Ananya Pandey wished Navya Nanda on her birthday in a fun way, Mamu Abhishek Bachchan showered love