Google Pixel 7, Pixel 7 Pro get OTA update to make calls clear, plus more features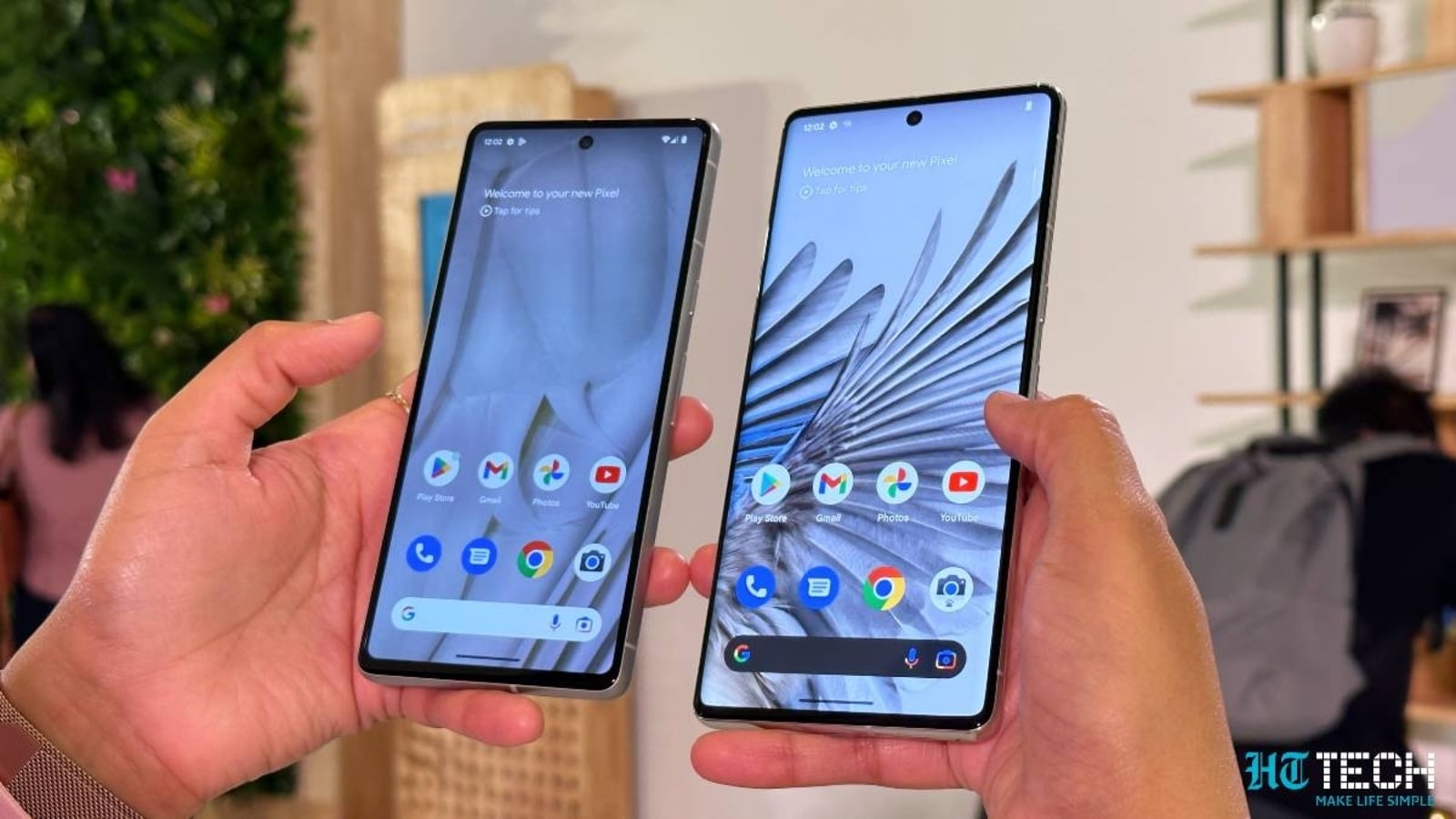 Google Pixel 7 and Pixel 7 Pro will get the Pixel Feature Drop for December 2022, bringing new features.
Google Pixel 7 and Pixel 7 Pro users are now getting an OTA update that brings a lot of new features. The Pixel 7 series will benefit the most from this update, but last year's Pixel 6 and Pixel 6 Pro also get the goodies. Called the Pixel Feature Drop, the update also brings new goodies to the newly launched Pixel Watch. There are also updates to the privacy and security aspect on the Pixel devices.
Keep in mind that the Pixel Feature Drop update is rolling out in batches around the world and you'll have to wait for it if it hasn't arrived on your device yet. The update is free to download and users need to check it manually by going to the Settings app. The Pixel feature drop update is eligible for A-series devices, including the Google Pixel 4a.
Pixel Feature Drop brings big changes
One of the standout features of Pixel's drop feature is the Clear Calling feature. One of those classic examples of Google's software expertise, the Clear Calling functionality enhances the caller's voice and reduces background noise. This processing is done on the device with the Tensor G2 chip and therefore only works on the Pixel 7 and Pixel 7 Pro for now.
Not sure which one
buy mobile?
Security and privacy also get a big boost with a revamped interface. The new action cards notify users of any security threats and provide simple steps to improve your privacy and security.
Then the Pixel Recorder app will also have the option to label different speakers. "When you record and transcribe a conversation in English using a Pixel 6 or newer, Recorder now identifies and tags each speaker and inserts a line break when the speaker changes. You can record an interview, meeting, lecture or conversation with each person individually labeled. This feature uses machine learning to process speaker labels live and on the device."
The update also brings the free VPN feature as part of the Google One app, but it won't work in India as of now.
In addition, the update brings the ability to use digital car keys, grammar checker on Gboard, more languages ​​for live translation, much better in-device search on Pixel 4a and newer models, and voice message transcription in Messages on Pixel 4a and newer devices.
Moreover, there are some new wallpapers and live wallpapers for you to enjoy.