Ravi Kishan Nagma Love Story Actor Controversial Relationship With Bollwood Actress Nagma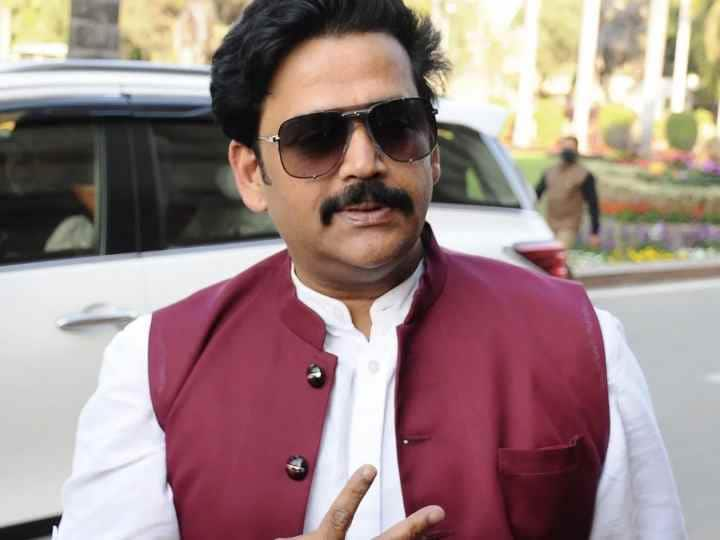 Bhojpuri Star Ravi Kishan-Nagma Relationship: Ravi Kishan is a well known name of Bhojpuri cinema. In his long film journey, the actor has made a lot of noise in the Bhojpuri world as well as on the small screen. Ravi Kishan is called a family man. Ravi Kishan is seen working hard for his family and for his dreams.
Do you know the story related to Ravi Kishan's life when he saw nothing beyond love. Ravi Kishan was in love with Bollywood actress Nagma. During that time there used to be a lot of discussion about the relationship between Nagma and Ravi Kishan. Ravi Kishan also confessed in the interview that at one point of time he was madly in love with Bollywood actress Nagma and he was also in a relationship with her.
During the time when Ravi Kishan was playing the guitar of love with Nagma, he was the father of four children and was cheating on his wife in the relationship. Ravi Kishan was so obsessed with the desire to marry Nagma that he was ready to leave everything. According to Ravi Kishan, earlier his wife had a lot of complaints about his and Nagma's relationship, but later she accepted this bitter truth and the period of complaints was over.
News Reels
Nagma used to come to Ravi Kishan's house several times and his wife and Nagma used to cook food together. But when Ravi Kishan reached Bigg Boss house, his relationship with Nagma broke up. The actor returned to his wife and both moved forward in their lives. By ending the memories of that relationship there, they settled in a world apart from each other.
Also read- An Action Hero Box Office: Ayushmann's 'An Action Hero' turned out to be a hit at the box office, collected only this much on Sunday