Hansika Motwani Honeymoon Going To Be Delayed With Hubby Sohail Khaturiya For This Reason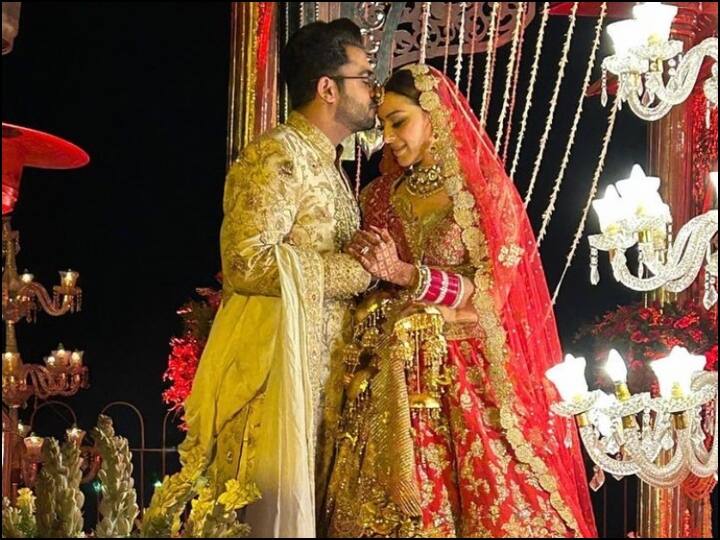 Hansika Motwani Honeymoon Updates: South actress Hansika Motwani is in headlines these days for her royal wedding. Recently, the actress got married to her long time boyfriend businessman Sohail Khaturiya on 4th December. The actress performed all the wedding functions at the 450-year-old Mundota Fort and Palace in Jaipur, Rajasthan. Meanwhile, a big update has come about Hansika's honeymoon.
Will keep distance after marriage with Sohail
According to reports, Hansika Motwani has taken a long break from work for her dreamy wedding. The actress wants to spend quality time with her husband. After the destination wedding, the couple also has special plans for their happy honeymoon. But now there is news that after tying the knot with Hansika, Sohail, she will directly come into shooting mode.
Will do this work only after the day of marriage
According to the report, the actress will distance herself from her husband only after two days of marriage. Although both have made plans for the honeymoon, but before leaving, Hansika wants to complete some work. The actress will return to work only on 6 December. Hansika will be busy shooting for a brand shoot two days after the wedding."


Hansika will go on honeymoon after completing the padding work
However, newly married Hansika and Sohail have chosen a very romantic place for their honeymoon (Hanshika-Sohail Honeymoon). Couple has also booked it and both will go here at the end of December. In such a situation, the break for Hansika's vacation is going to start from the end of the month, so the actress will leave for honeymoon only after completing the remaining work after marriage. It is reported that the couple will start the new year 2023 together on honeymoon.
Also read- VIDEO: Sohail Kathuria did this dance for Hansika Motwani on the song 'Kesariya'