Madhuri Dixit Dance Steps Copied From Viral Pakistani Girl On Mera Dil Ye Pukare Song Video | Dhak Dhak girl trolled for making video on 'Dil Yeh Pukare', people said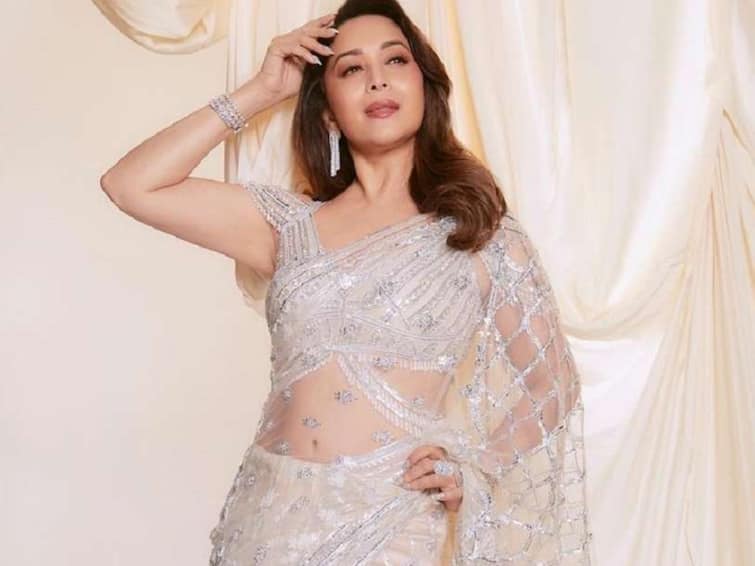 Madhuri Dixit Dances As Pakistani Girl: Madhuri Dixit is one of the brilliant actresses of Bollywood, whose fans are attracted to her every style. Madhuri's dance has that elegance and style, which fans' hearts like at first sight. Once again a video of Dhak Dhak girl surfaced, but this time people are not liking her dance, many people are trolling her.
Madhuri copied viral girl's dance
Madhuri Dixit recently shared a video on Instagram, in which she is seen dancing to the song 'Dil Yeh Pukare'. During this, she is wearing a beautiful embroidered transparent saree of white color. Remind that some time ago a Pakistani girl Ayesha had made a video on this song at a wedding, after which it came in trend.
News Reels
This video of Madhuri went viral
Meanwhile, Madhuri Dixit also danced on this song and made a video. Although, many people are liking it and some are also trolling. People say that the actress is following a Pakistani girl. One user wrote, 'Why are you copying the steps of others, you are Madhuri please don't do this'.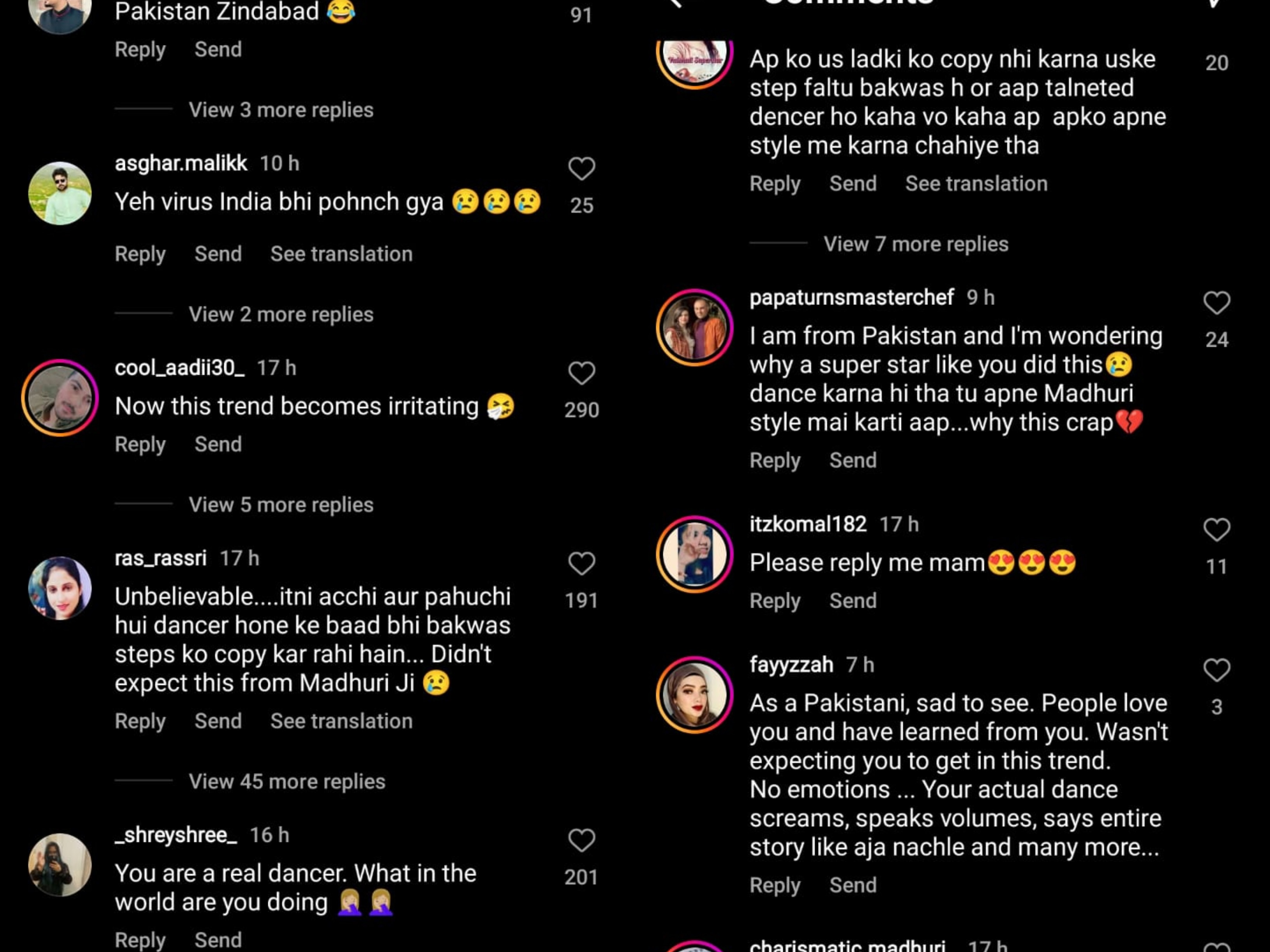 The next user wrote, 'Despite being such a good dancer, she is copying nonsense steps. This was not expected from Madhuri. Not only Indians, but Pakistani users are also taunting him, saying, "Being a superstar, why did you do this and if you had to do it, you would have done it in your own style, why copy?"
It is known that the song Mera Dil Yeh Pukare was sung by late singer Lata Mangeshkar. This is a song from the 1954 film 'Naagin'.
Also read- Drishyam 2 Vs Bhediya: Varun Dhawan's film did not even reach 50 crores on the 9th day, so Ajay's film is waving the flag even on the 16th day