Famous Actress Hansika Motwani Restart Work After Sohail Khaturiya Marriage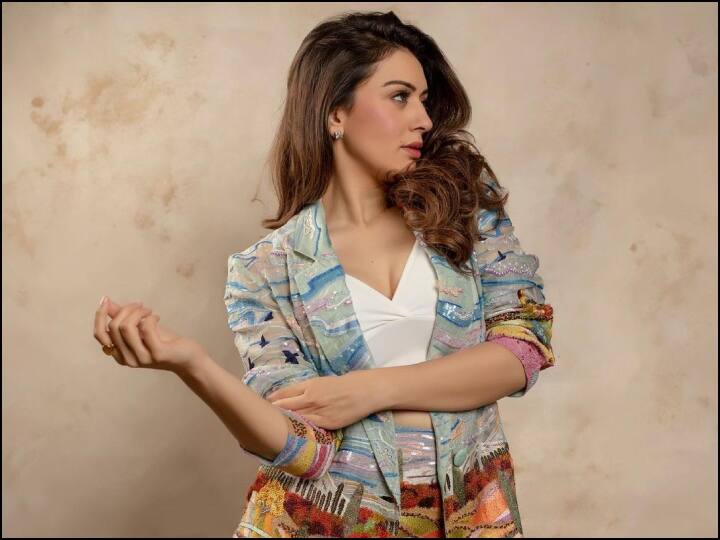 Hansika Motwani Marriage: Hansika Motwani, who started her film career as a child artist in the film industry, often remains in headlines for her looks and style. Today is a big day in the life of the actress and on this special day Hansika is going to start a new chapter of her life.
Today is Hansika's wedding
According to the report of ETimes, the famous film actress Hansika Motwani, who ruled millions of hearts with her beauty and performance in the film world, is going to tie the knot with her lover Sohail Khaturiya today at Mudota Fort and Palace in Jaipur. . After taking seven rounds with Sohail, a new chapter will start in the life of the actress.
The pre-wedding celebrations of Hansika and Sohail's wedding have started from their Mumbai home. Where she is welcoming all the guests. With this, the actress has also celebrated her bachelorette earlier. Photos of Hansika's pre-wedding program are becoming increasingly viral. Meanwhile, discussion is also going on that whether the actress will remain active in the film world after marriage or not.
News Reels
Will remain active in films after marriage
According to the report, Hansika Motwani will be fully active in films after marriage and on December 6 she will complete the shooting of a brand campaign and along with this she has some other work which she is planning to do. Will complete before going on honeymoon. With this, she will once again become fully active in films from January.
This TV actor remarried within a year, video of church wedding went viral