Bigg Boss 16 Priyanka Chahar Choudhary Shared Her Feelings With Ankit Gupta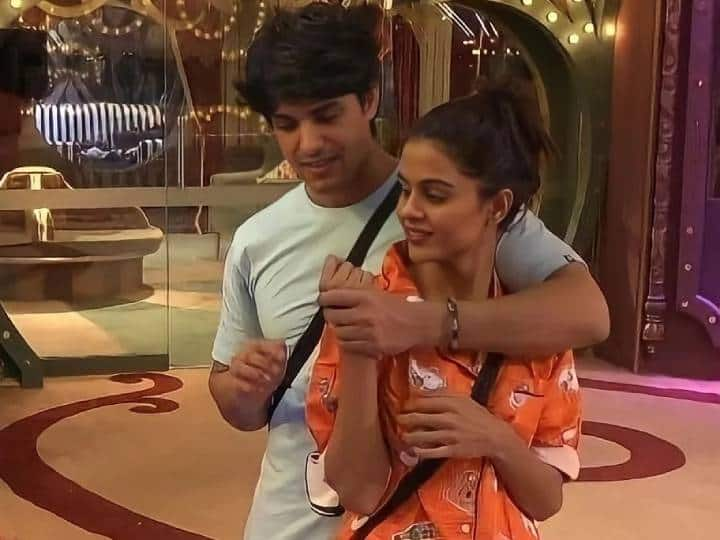 Bigg Boss 16 Promo: Misunderstanding is going on these days between Priyanka Chahar Choudhary and Ankit Gupta, who are winning the hearts of the audience with their chemistry in the popular reality show 'Bigg Boss 16'. There was a fight between the two earlier also and they did not talk to each other for three days. After this, in Friday's war, Priyanka came to know that Ankit had told Soundarya Sharma for her that she only talks about the game. Priyanka was also very upset with Ankit because of this.
In the last weekend's war, host Salman Khan had told that, when he was not talking to Priyanka for three days, he was very active and was talking to everyone in the house. Salman also discussed the fight between Priyanka and Ankit and advised Ankit that, if Priyanka is not listening to him, then he should not give knowledge without asking. Ankit and Priyanka are not even talking to each other. In the upcoming episode, Priyanka will be seen telling the condition of her heart to Ankit.
Priyanka shares feelings for Ankit
In the latest promo of 'Bigg Boss 16', Ankit Gupta was seen trying to persuade Priyanka Chahar Chowdhary. Priyanka is lying in the balcony and Ankit comes to persuade her. Priyanka starts crying and tells Ankit not to talk to her. After this Priyanka tells Ankit, "I would die to talk to you. Individually you have been praised. After all, this is what I wanted. You do well I have become a villain. Ankit was also seen hugging Priyanka.
News Reels
Tina and Shaleen's relationship
In Weekend Ka Vaar, Salman Khan also discussed the relationship between Tina Dutta and Shalin Bhanot. Both say that they are friends to each other, but their actions tell something else. In the talk, Shaleen is seen telling Tina in clear words that both of them should share their feelings for each other, because they both like each other. In the upcoming episode, Shaleen will be seen asking Tina to express his love.
Also read- Bigg Boss 16: Priyanka broke down in front of Bigg Boss, said – I want to get married too, crying Shiv Thackeray also told his condition