Awesome iPhone 13 Pro, iPhone 14 Pro height measurement trick! Now check someone's height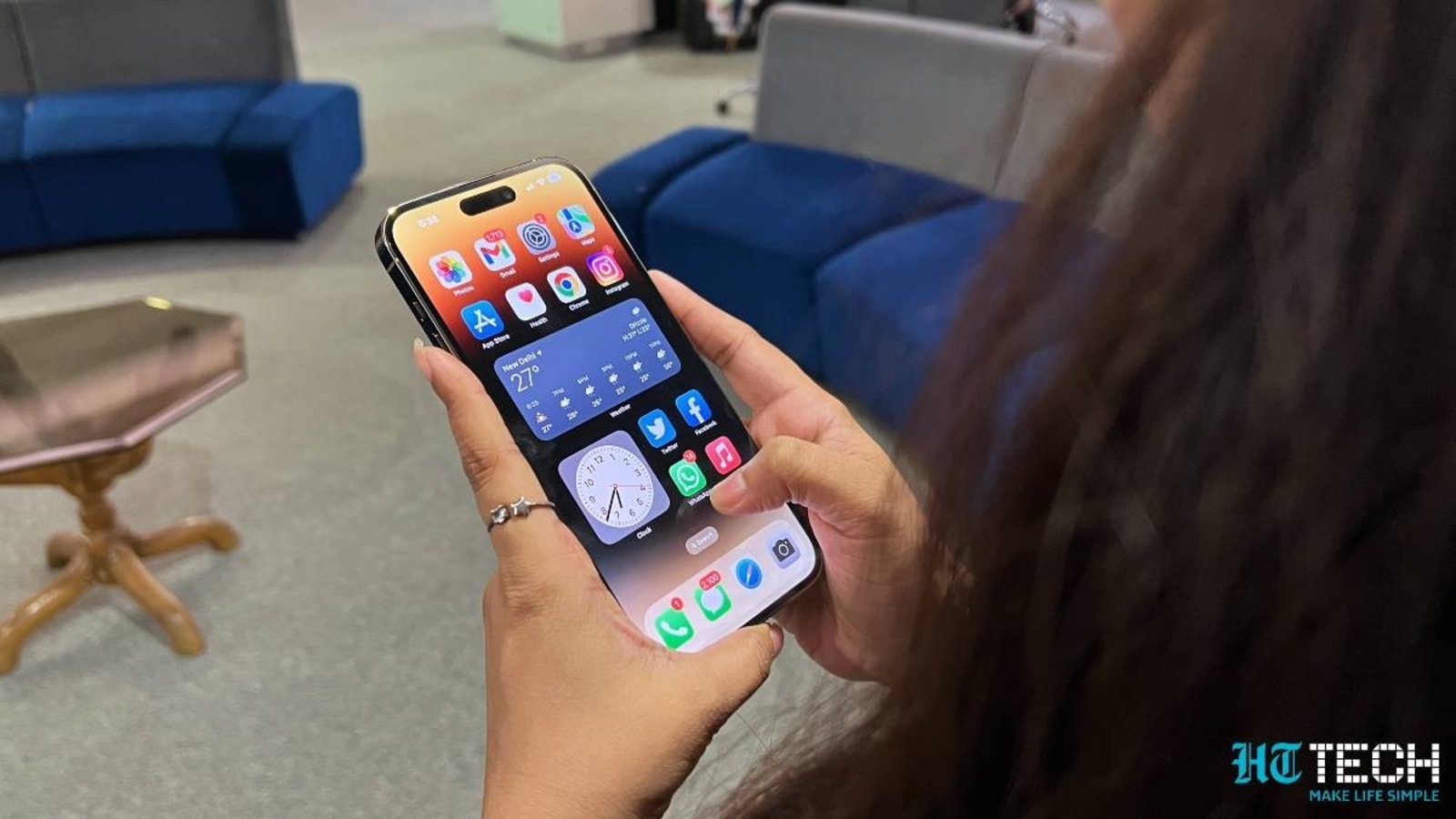 Users of the latest Apple iPhone Pro models, including iPhone 13 Pro, iPhone 14 Pro, can instantly measure someone's height. All you need to do is use this iPhone height measurement trick.
Do you have the Apple iPhone 13 Pro or the iPhone 14 Pro? Well, if you do, here's a great trick you should try on everyone. You can try the height measurement feature of iPhone to measure someone's height instantly. In fact, all you need is an iOS 16 supported iPhone model and you can use the Measure app to take height measurements of your friends and family. Amazingly, this can even be done while sitting. Apple says, "On supported models, you can use the Measure app to instantly measure a person's height from the floor to the top of their head, hair, or hat. (You can even measure a person's sitting height in a chair. )"
Curious about the supported Apple iPhone models? If you have an iPhone 12 Pro, iPhone 12 Pro Max, iPhone 13 Pro, iPhone 13 Pro Max, iPhone 14 Pro and iPhone 14 Pro Max, you can enjoy this feature. All of these iPhone models have a LiDAR scanner that allows them to measure altitude. It may be noted that you cannot measure a person's height if you use an iPhone that does not have a LiDAR scanner.
For example, it may be known that the LiDAR Scanner is located next to the rear camera and you can use the pre-installed Measure app from Apple to measure the height using the scanner. Here are the steps you can follow for this:
Measure height on iPhone
Step 1:
Open the Measure app and position your iPhone so that the person you want to measure is in view from head to toe.
Step 2:
After a while, a line will appear at the top of the person's head (or hair, or hat), with the height measurement just below the line.
Step 3:
To know the height measurement in feet and inches or centimeters, you need to go to the settings under Measure and click on the Units of Measure option.
Step 4:
Tap the Take Photo button to take a photo of the measurement.
Step 5:
To save the photo, tap the screenshot in the lower-left corner, tap Done, then choose Save to Photos or Save to Files.
Step 6:
You can easily access and share the height measurement image from Photos or Files on iPhone whenever you want.
Step 7:
To re-measure, turn the iPhone away briefly to reset the altitude.