Arjun Rampal Wife Gabriella Demetriades Comeback On Screen Star Opposite This Actor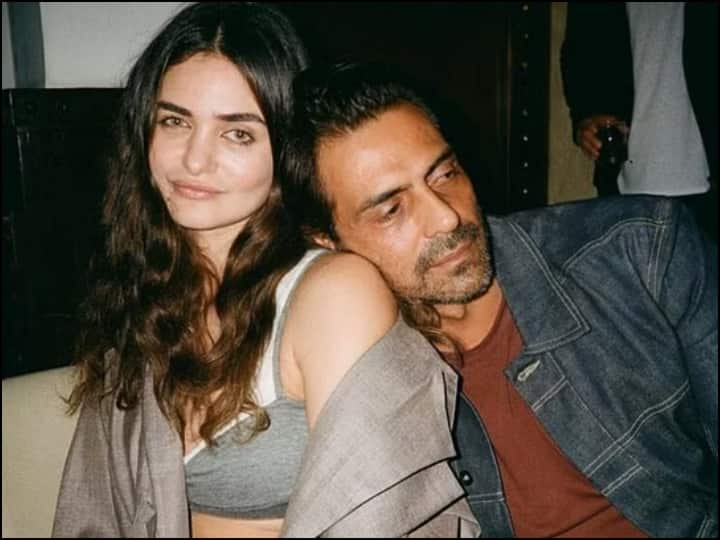 Gabriella Demetriades Upcoming Film: Bollywood actor Arjun Rampal's girlfriend and actress Gabriella Demetriades is going to make a comeback on the big screen soon. After motherhood, the actress is once again ready to make a comeback in films. From Gabriella's upcoming project to her leading male star, information has come to the fore.
Arjun Rampal will be Gabriella's hero
Gabriela Demetriades has been a model and actress. Although people know her more as the girlfriend of Bollywood actor Arjun Rampal. The latest news is that Gabriella will soon be seen in an unnamed film. In this film, she will share the screen with her boyfriend and actor Arjun Rampal.
fashion is my first love
Talking about her new project, the actress said, "A filmmaker had come to discuss the project with Arjun and when he met me, he offered me a part in the film. I myself do not want to limit myself as a creative person, so I agreed to it. Although I am not going full-fledged into acting as fashion is my passion, but I would like to take any good opportunity. ,
The actress also spoke about her role in the film, Gabriella says, "I will be playing the role of a British-Indian police officer who is investigating Arjun's character. His character has a crush on me, so there is a romantic angle between us as well (laughs). I will speak my dialogues in Hindi and Arjun is helping me in this. We shot the film in the UK."
News Reels
Gabriella's career has been like this
About a decade ago, when Gabriella came to India from South Africa, she tried her hand at acting. She was seen in the role of Villain in Ali Fazal's film Sonali Cable. Apart from this, the actress was also a part of a Telugu film with Nagarjuna. Soon after, Gabriella, a successful model, started her own fashion label, but she got the most publicity for her relationship news with Bollywood actor Arjun Rampal. Gabriella and Arjun Rampal are in a live-in relationship for the last 5 years. In the year 2019, the couple became parents to son Eric.
read this also- From Samantha to Nayantara…. These heroines of South are so educated, they are called 'beauty with brain'