Aamir Khan Got Emotional When He Recalls Family's Financially Tough Days Read Details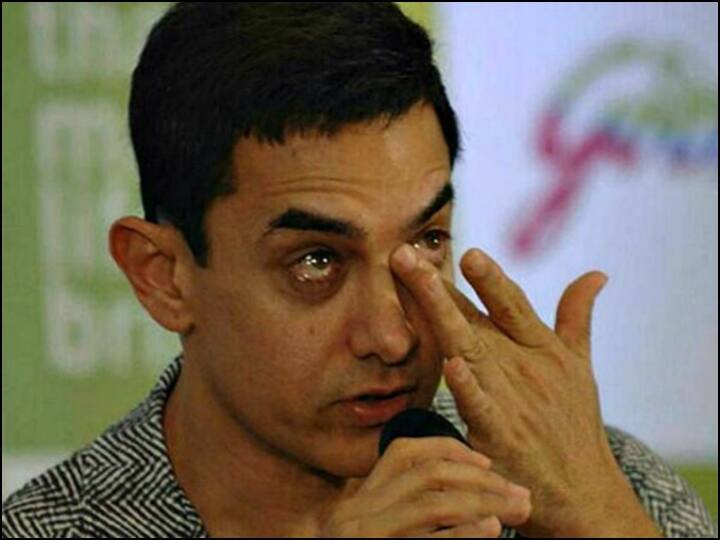 Aamir Khan On Financially Tough Days: Bollywood actor Aamir Khan has recently made many serious revelations remembering his old days. The actor wept remembering his days of poverty.
Bollywood's Mr. Perfectionist Aamir Khan says that when he was growing up, there were many misconceptions among people regarding the financial status of his family. His father, Tahir Hussain was a film producer, so everyone assumed he must have lived a luxurious life. However, this was not always the case. In a conversation with 'Humans of Bombay', Aamir Khan recalled that when he was about 10 years old, the family had to go through tough times. His father had taken a loan on interest for a film, which could not be made for almost eight years. Aamir got emotional thinking about that bad tour, even tears started flowing from the actor's eyes.
It was painful to see my father in debt
The 'Lal Singh Chadha' actor said, "The thing that bothered us the most was seeing Abba Jaan… because he was such a simple person. Perhaps he did not understand that he should not have taken so much loan. Aamir said that due to the tickets of the film being sold in black, the producers too often could not get their dues. He said that although some of his father's films worked, but 'he never had money indiscriminately'. "It was painful to see him in trouble because he used to get threatening calls for money and fights would start over the phone saying 'What should I do, I don't have money'. My film is stuck, tell my actors to give me dates."
Aamir also revealed that, "His father had returned everyone's money even then". The actor recalled how Mahesh Bhatt was shocked to get back the dues of one of his films, when he had given up all hope for it. .. He recalled that his mother would purposely buy long pants for him and wear them folded so that the pants would last longer."
News Reels
Also read- Priyanka broke down in front of Bigg Boss, said- I want to get married too, crying Shiv Thackeray also told his condition