Rajesh Khanna Was Not The First Choice For Anand Hrishikesh Mukherjee Wanted To Make This Film With Kishore Kumar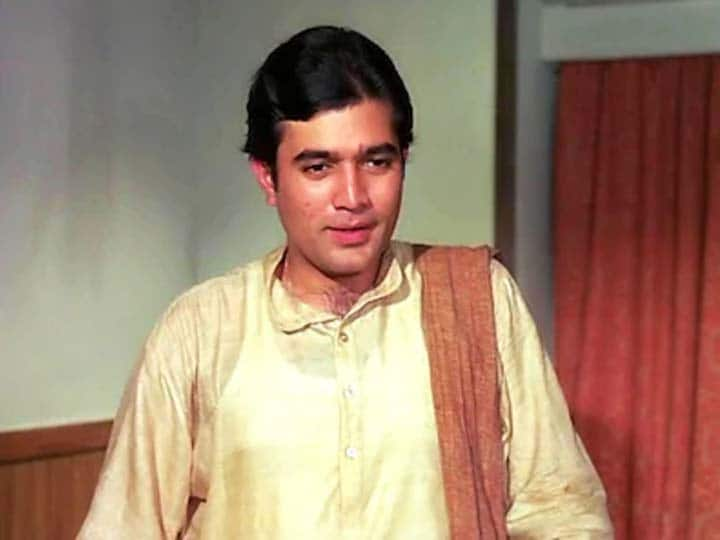 Rajesh Khanna Anand: Superstar Rajesh Khanna won the hearts of fans with his performance in the film Anand. This is such a film, which teaches people to live life. The dialogue of this movie 'Zindagi badi honi chahiye Babu Moshay, not long' is still in people's mind. Rajesh Khanna's acting in 'Anand' is considered to be the best performance ever, but Rajesh Khanna was not the first choice for this film.
Hrishikesh Mukherjee wanted to take this actor
Rajesh Khanna's film was directed by Hrishikesh Mukherjee. He wanted to cast Kishore Kumar in it, but things did not work out. At that time there were reports that there was some rift between Kishore and Rishikesh. After this the film went to Shashi Kapoor, but he refused due to lack of dates.
Rajesh Khanna liked the story
News Reels
After this, don't know how Rajesh Khanna came to know that Hrishikesh Mukherjee is making Anand film, so he reached his house. Rishikesh himself disclosed this in an interview. He told, 'One day Rajesh Khanna came. He said- 'Rishi da has heard, you are making a film on a strong story. I want to listen but I told Rajesh, I can tell you the story on one condition that you have to give your dates together. On this, Rajesh said that if he likes the story, he will accept any condition. I narrated the story to Rajesh and he immediately agreed.
Rajesh Khanna made this demand in exchange of fees
The interesting thing is that Rajesh Khanna did not charge a fee for working in this film, but instead of taking money, he took the distribution rights of Mumbai. The result was that he earned more than the fees. Apart from Rajesh Khanna, many stars including Amitabh Bachchan, Sumita Sanyal, Ramesh Dev, Seema Dev, Lalita Pawar, Durga Khote and Johnny Walker had worked in this film.
Also read- Kartik Aaryan: Bollywood's 'Freddy' is the owner of these expensive things, will be shocked to hear the price