BTS' Kim Seokjin Has Time and Again Proved He's Truly King of Comedy and Sass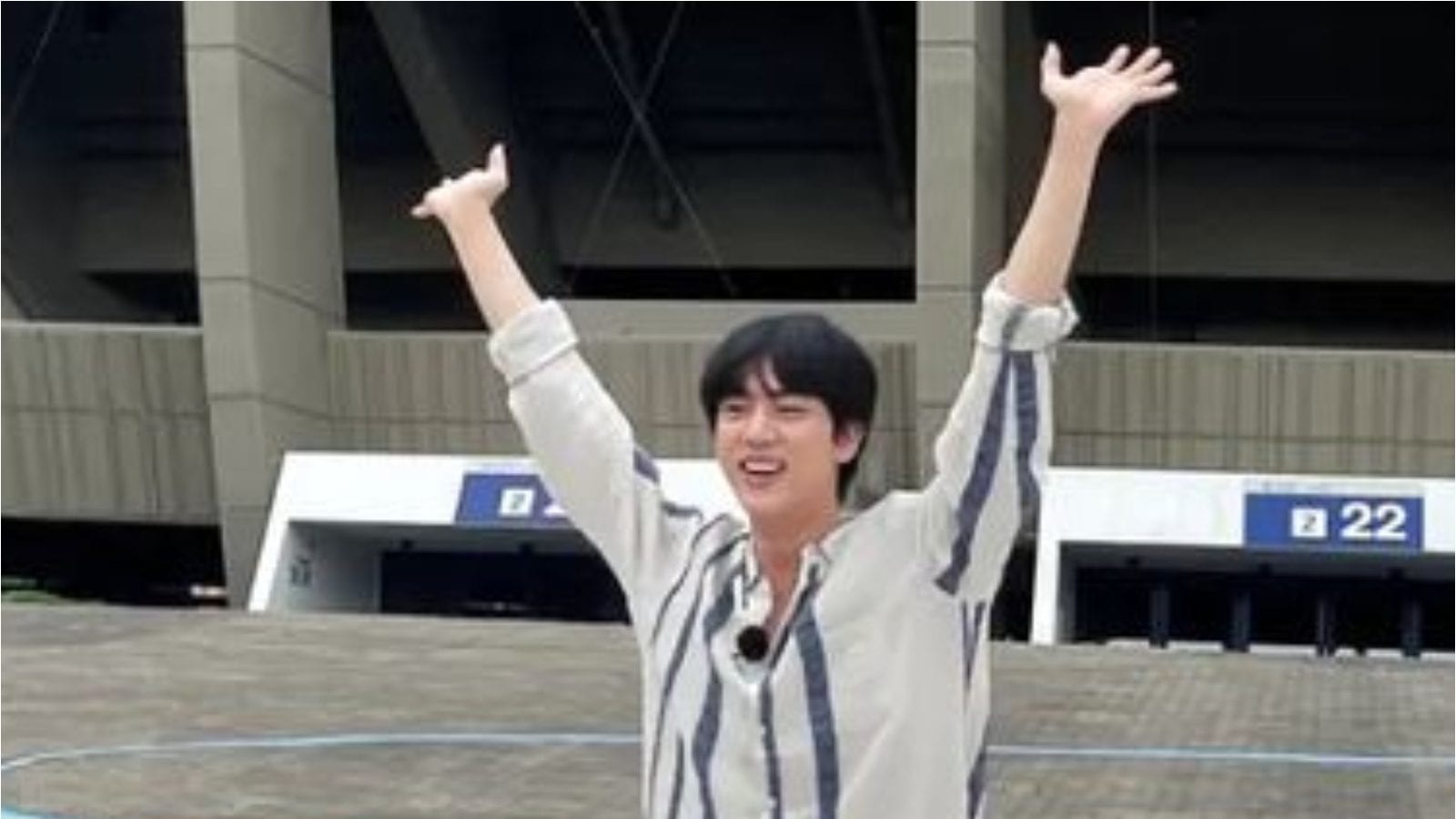 BTS member Kim Seokjin, better known by his stage name Jin, is famous for many things. From his honeyed vocals, and perfect visuals — he has it all. But what we love the most about him is his unusual sense of humour and savage ways of handling a situation. He might be the oldest member of the group but with the way he lightens up everyone's mood around him, it's hard to believe. Add to that the visuals that make him look like he is aging in reverse, and the singer certainly deserves the title of the "King of Comedy" of the group.
As Jin celebrates his 30th birthday let's take a walk down memory lane at 5 of the funniest moments from the vocalist that have left ARMYs in stitches:
Angry Jin Rappers Faster Than BTS Rappers
As BTS members gathered to exchange Secret Santa presents in 2016, BTS leader Kim Namjoon delivered the ultimate burn to Seokjin for his presents. Comedy king Jin went off a rant letting the leader know each item was thoughtfully selected based on what he noticed. Needless to say, an angry Jin rant was a rap faster than all the BTS rappers delivering a heart-thumping performance.
Spelling Bee Competition With Jungkook
If there is one duo in BTS that would love and insult each other in the same breath, that would probably be Jin and Jungkook. As Jin, Jungkook, and Jimin sat together for a VLive, the oldest and youngest members began bickering over language skills. It just goes on to show how in sync the two are with each other, when Jin asks the youngest member to spell out "Stop it", they both knew what the other was expecting.
The Slipping Self Reflection
The comedy king turned one of his embarrassing moments caught on camera into a moment of self-reflection. As he slipped while playing football, Jin casually stayed on the ground pondering over his life.
Grasshopper Attack
Jin and fellow BTS member J-Hope are the self-proclaimed cowards of BTS. When the Moon singer appeared on the Korean variety show Law of the Jungle, he left everyone impressed with his fishing and diving skills. But just a grasshopper and he was at his wits' end.
Savage Jin Popping Out
English is a hard language, and while BTS leader RM might have aced it by watching the American sitcom Friends, the others are still working on it. During the Carpool Karaoke with James Corden, the language barrier made it a little hard for members to grasp all that was going on. Jin had the most perfect response as he said, "I don't know what he said but let's laugh."
From all of us at News18, happy birthday Jin!
Read all the Latest Movies News here