Bigg Boss 16 Priyanka Choudhary Got Angry With Ankit Gupta In The Task Salman Khan Knowing The Whole Incident Said Play Individually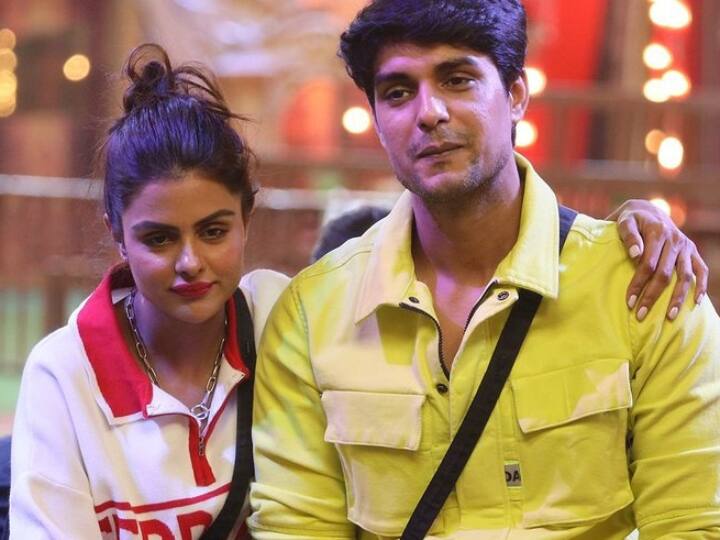 Bigg Boss 16: Every day of Bigg Boss house is becoming quite entertaining. Here there is a fight on every matter and the equation of relationships also changes. During a task, Priyanka and Ankit's relationship also seems to be changing, there is a lot of fighting between the two and it seems that the rift is increasing in the relationship between Priyanka and Ankit, who were once together.
Priyanka got angry with Ankit during the task
Actually, Bigg Boss gives a task to the family members in the episode 'Friday's War'. In this task, the housemates have to guess the statements spoken behind each other's back. When Priyanka Chahar's turn comes, she gets angry after reading a statement because it was said by Ankit for her. Ankit had said that Priyanka does not talk to him about anything other than the game. Priyanka gets shocked after reading this and then she gets into an argument with Ankit during the task itself. Somehow the task ends.


Priyanka and Ankit did not reconcile even after the task
Priyanka and Ankit's fight does not end even after the task. Priyanka shouts a lot at Ankit. Priyanka tells Ankit that you have given Soundarya so much right in two-three days that she will speak in our midst. Priyanka keeps crying, after this Ankit also asks her to listen to the whole thing. Priyanka says that Ankit, I talk to you about the game so that you get involved in the game and I do everything for you. Priyanka says that you live in yourself and you don't care about anyone. Priyanka tells Ankit that you have never had any conversation with me. On this Ankit says that I always do but you only forbid that don't do this, don't talk outside. Ankit tries hard to persuade Priyanka but Priyanka keeps on crying and refuses to listen to anything.
Ankit told the whole story
Later, Salman Khan also says that Priyanka and Ankita's relationship runs in a loop of three days. After this, Salman Khan also asks Ankit about the whole incident. After this, Ankit tells that he had talked to Soundarya about Priyanka. Soundarya asked Priyanka to talk to her and she also said that she is feeling exhausted and she should talk. After this Ankit says that I had also told Soundarya that yes Priyanka has started feeling exhausted but she does not listen to me and only talks about the game.


give advice to those who listen
After knowing the whole thing from Ankit, Salman Khan says that give advice and explanation to those who listen, why take this responsibility on yourself and do not give advice to those who know that they know everything. After this, Salman Khan says that your Loved the three day look. Salman also tells Priyanka that if Ankit doesn't want to enter the game then why are you following him. After this, Salman Khan tells Priyanka that both of you have your own mindset and are going right with your things, but when you are together, you do not go well and play individually. After this Salman Khan says, now you see how to handle all this.
read this also:- NBK 108: Sonakshi Sinha will be paired with Nandamuri Balakrishna on the film screen, know how the character will be