Actor Ayushmann Khurrana Talk About When He Bought Black Tickets The Films Of Bollywood King Shah Rukh Khan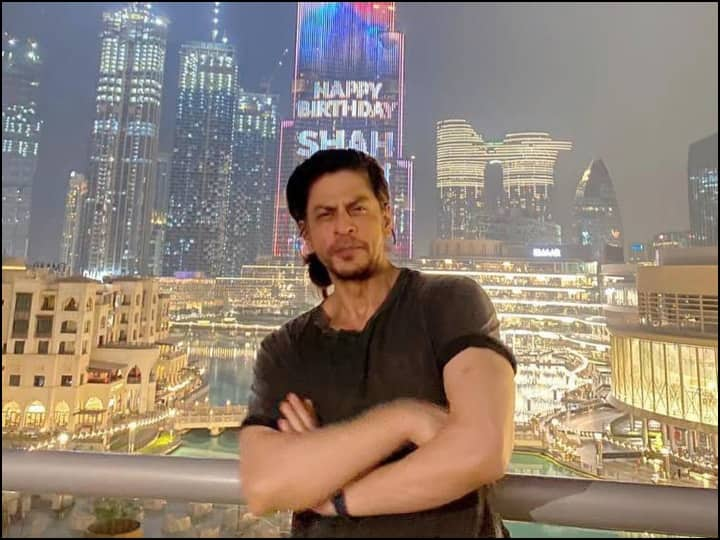 Shah Rukh Khan Biggest Fan Of Bollywood: Shah Rukh Khan, who entered Bollywood in the year 1992 with the film 'Deewana', has been ruling the film industry for thirty years. . The heart of his fans remains restless to see Shahrukh and in the list of crores of his fans, the name of a very powerful actor of the film world is also included, who recently shared the memories of his first meeting with Shahrukh. .
he is a great actor
The name of that great fan of Shahrukh is Ayushmann Khurrana. In fact, while promoting his recently released 'An Action Hero', Ayushmann came out of Shah Rukh Khan's house Mannat. Many pictures of the actor outside Mannat went viral and in the meantime Ayushmann while talking about his first meeting with India Today Shahrukh said that 'I used to be a radio jockey when I met Shahrukh Khan for the first time. I went to meet him for Radio Byte but he was busy shooting for an ad. I was so happy to see him that I sat there watching him and was given tea and water and told that Sir is busy now.
Continuing his point, Ayushman Khurana further said that 'I did not meet Shahrukh at that time but after some time when I became a TV anchor and he came on stage for the promotion of his film 'My Name is Khan'. I cannot express in words the happiness I felt when I saw him. I was questioning him with the help of teleprompter and it was such a feeling that when I bought tickets in black to watch his film because I have been his big fan since childhood.
News Reels


Let us tell you that while promoting his film 'An Action Hero', Ayushmann Khurrana stayed outside Mannat at Shah Rukh Khan's house and also parked his car. Ayushmann's film 'An Action Hero' has been released on the film screen on 2 December.
Birthday Special Konkona Sen Sharma: Won National Award twice, Konkona Sen was in discussion about personal life