3000 People Built A Village For Aamir Khan Lagaan British Actors Had To Learn Hindi Read Details Here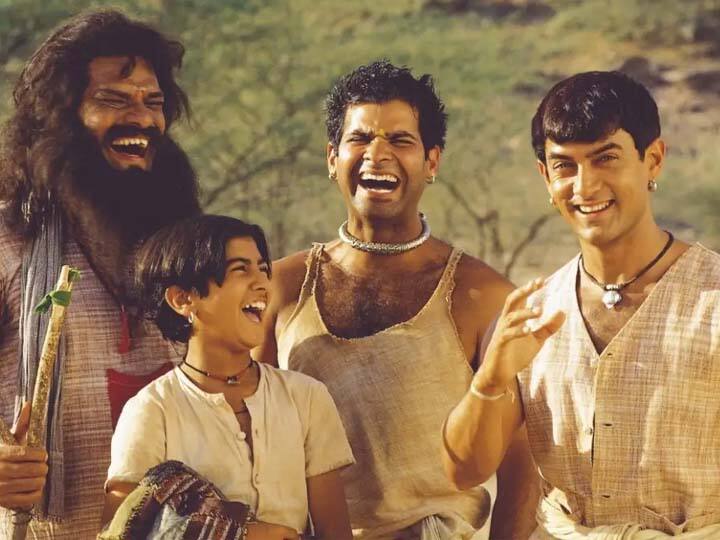 Aamir Khan Lagaan: Aamir Khan's blockbuster film Lagaan, popularly known as Mr. Perfectionist, was released in the year 2001. This movie was discussed a lot not only in the country but also abroad. It was directed by Ashutosh Gowariker. Aamir and Ashutosh had to face many challenges in making this multistarrer film. For this, the actors had to learn to play cricket and the biggest problem was to get Hindi from the British actors. Let us know how Aamir and Ashutosh together made such a big film.
3 thousand people prepared the village
'Lagaan' depicts the village of Champaner, which tells the story of rural India in 1893. This village was prepared by 3 thousand people in 6 months. 100 acres of agricultural land was given the shape of a village, which looks absolutely real on the big screen. Aamir Khan also grew a mustache for his role Bhuvan in the movie because the villagers keep moustaches. Ashutosh also made the villagers a part of this film and he advised the villagers to neither cut their hair nor shave their beards for a few days.
More than 40 British actors were called to India
News Reels
Ashutosh and Aamir believed that if reality was to be given in the film, then English actors would have to be called from Britain. According to the need, 11 British players, three big actors and about 30 junior actors should be brought from Britain to India. To call all of them from London to Mumbai, the flight fare and fees skyrocketed the film's budget. After this, Aamir auditioned 200 actors for the 11 members of his character Bhuvan's team.
British actors had to learn Hindi
British actors also had to work hard for this film. Paul Blackthorne, who played the role of Villain Captain Russell of 'Lagaan', said during an interview, 'For the beginning, I was asked to learn Hindi and horse riding for three months. I practiced my lines in Hindi again and again. All this was so difficult for me that once I thought to leave all this and go back to England. It took four months, then somewhere I could understand every word of the script.
Aamir himself produced the film
Please tell that no producer was ready to pay more than Rs 25 crore to make this film. After this Aamir himself decided to produce it. Apart from Aamir, Gracy Singh, Rajendra Gupta, Raghubir Yadav, Kulbhushan Kharbanda, Pradeep Rawat, Russell Shelly and other stars worked in this film.
Also read- Suniel Shetty is insecure of Akshay Kumar-Ajay Devgan's success? The actor replied