Kaun Banega Crorepati 14 Amitabh Bachchan Makes Paan For Contestant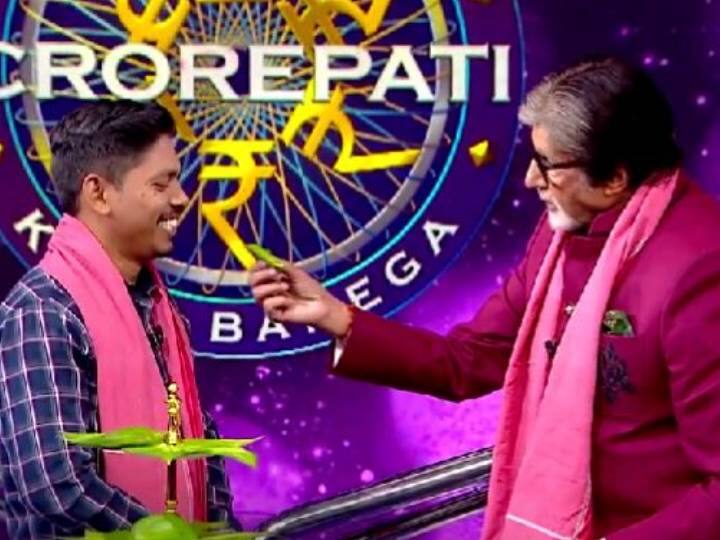 Kaun Banega Crorepati 14 Promo: Quiz-based reality show 'Kaun Banega Crorepati 14' continues to top the TRP list. Over the years, this show has become a favorite of the people. Whenever this show airs with a new season, it gets discussed for many reasons. Whether it is a game or host Amitabh Bachchan's behavior towards the contestants, some things win the hearts of the public. Recently, people got to see Amitabh Bachchan's 'Don' movie avatar on the stage of KBC.
Actually, in the upcoming episode of 'Kaun Banega Crorepati 14', Amitabh Bachchan welcomed Dwarkajit Mandle on stage. He is a resident of Maharashtra and has a paan shop. On the stage of KBC, Amitabh Bachchan planted paan along with the contestants and fed them with his own hands. Its promo has been shared by Sony channel on social media.
Big B fed paan to the contestants
It can be seen in the video that Amitabh Bachchan along with the contestants is putting paan on the stage of KBC. Big B fed it to the contestant as soon as he planted it. His popular song 'Khaike Paan Banaras Wala' is playing in the background. Apart from this, the contestants tell their life journey and say that they can earn only Rs 200 a day by selling paan.
News Reels


Contestant told his salary to Big B
The contestant told in the promo that the prize money (Rs 1000) for the first question of KBC is his five days' earnings. He also said that he earns Rs 200 daily and saves Rs 50. Contestants will win 12 lakh 50 thousand rupees in the show. On this Big B will say that it takes you 18 years to earn so much money. At the same time, now it has to be seen whether the contestants will be able to answer Rs 25 lakh or not.
Also read- Bigg Boss 16: Ankit Gupta's secret revealed in front of Priyanka, the actress was shocked to know