India Lockdown Review Know About Aahana Kumra Shweta Basu Prasad Madhur Bhandarkar Movie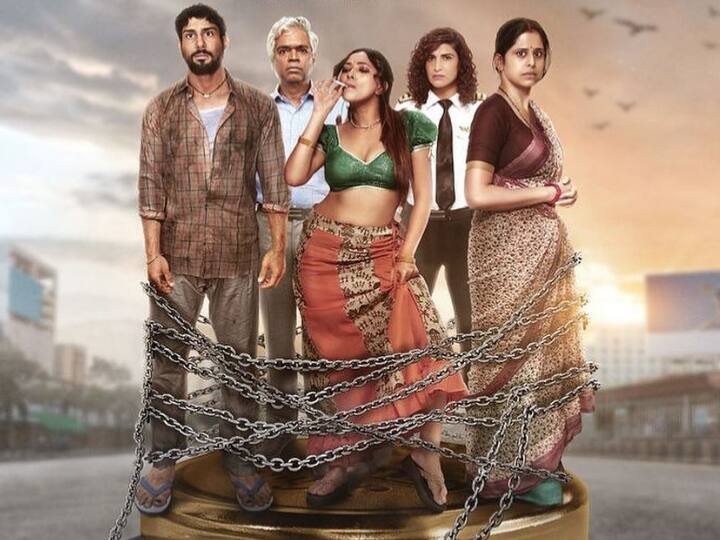 India lockdown
Drama
the director: Madhur Bhandarkar
artist: Aahana Kumra, Shweta Basu Prasad, Prateik Babbar, Sai Tamhankar
India Lockdown Movie Review: Who can forget the lockdown. Suddenly the whole country was shut down. It got stuck where it was. Corona had changed life. During the lockdown everyone suffered a lot and saw a lot and there was a lot that we only heard and did not see. Madhur Bhandarkar's film shows the same and you go back to those days when everyone was imprisoned in their homes.
Story
This story begins when life was normal and Corona was knocking. But no one was taking him seriously. Someone was planning to meet his girlfriend. So someone was thinking of moving to another city to have family. Someone came from a poor village to the city and was trying to earn money. But then suddenly Corona came. Lockdown took place and everyone's life changed.
Madhur Bhandarkar has shown the same story through his film India Lockdown. How Corona and Lockdown created upheaval in everyone's life. People were not able to meet the family. Under what compulsion the laborers had to leave the city and go to the villages. How house help was banned in societies. Even the story of sex workers has been shown as to what happened to them.
While watching this film, you again remember those days. Perhaps the memories of the lockdown have become blurred in the minds of some people. This film removes that mist. How in the beginning some people called wearing a mask stupid. How some poor yearn for a bread. How some laborers reached their village after walking for many days. Some of these things we have heard and seen on TV, but there was a story behind it and that story has also been brought to the fore sweetly.
Some scenes of this film shake you. And there comes such a scene when the family of a laborer suffering from hunger is eating rotten bananas, then you close your eyes. Madhur has shown the pain of the lockdown very well. Nowhere has he tried to justify things. Showed what the common people felt and what we saw around us and that is the beauty of this film.
acting
Shweta Basu Prasad has played the role of a sex worker named Mehrunissa. He has got a lot of screen space and Shweta has done a wonderful job. Aahana Kumra is in the role of a pilot named Moon Alves. And what does a flying girl do when the lockdown imprisons her. Ahana was able to show it well through this character, (Prateik Babbar) Prateik Babbar has played the role of a worker named Madhav and he has done a great acting.
Prathin brings tears to your eyes in some scenes. This is a new avatar of Prateek and for this Prateek should be praised. She has done full justice to it, Sai Tamhankar plays Phoolmati who is Madhav's wife and her work is also good. Prakash Belawadi plays the character of Nageshwar Rao who wants to go from Mumbai to Hyderabad for the delivery of his daughter. His work is also good.
Madhur Bhandarkar's direction is good. Madhur has kept a hold on the film. But since the story is related to the lockdown, it is mostly what we have seen. Despite this, Madhur has tried to put some twists.
Shortage
In the film, too much focus has been given on the problems faced by the sex workers. The screen time of that part is more and it seems to be a shortcoming of this film. Because we know the story of the film, so if a few more twists and turns were inserted, the film could have become more interesting.
But overall Madhur has managed to show the pain of lockdown and this film released on ZEE5 can be seen. The memories of your lockdown days will definitely be refreshed.
Rating – 3.5 out of 5 stars