Freddy Reviews Kartik Aaryan Best Performance Alaya F Good Storyline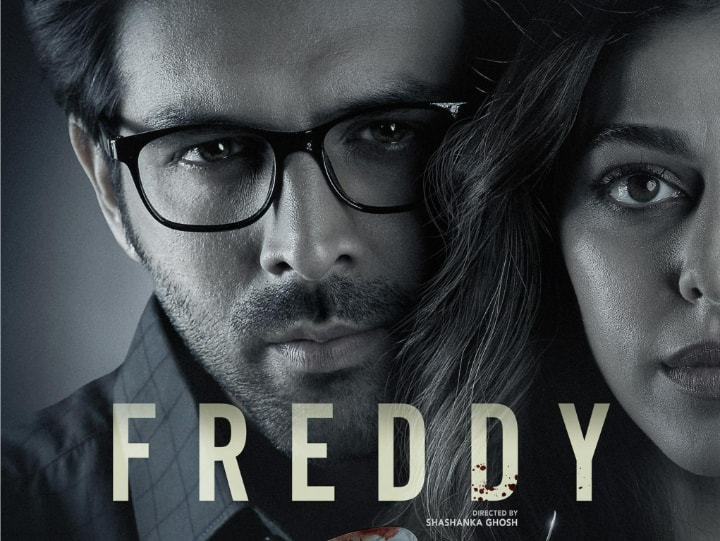 Freddy
Dark Thriller
the director: Shashank Ghosh
artist: Kartik Aaryan, Alaya Furniturewalla
Freddy Review: Karthik Aryan is the chocolaty hero of Bollywood. Perhaps Karthik must have been cooked after hearing this. Seeing Karthik in chocolate and comedy roles, some people also felt that Karthik should do something new and Karthik has done something new. You will see a new Karthik in Freddy. Such Karthik who has never been seen before. This can be called the best performance of Karthik's career so far.
Story
This is the story of a dentist named Freddy, who is not liked by girls and the doctor is scared to even talk to girls. But then he sees a girl and Karthik likes her very much. That girl also reaches Karthik to get her teeth treated. Then the story moves forward but with a twist and not one but with a lot of twists. A murder happens and then it happens which you don't even expect. Dr. Freddy can also do this in fear. You can't think and Freddy surprises you every once in a while.
acting
News Reels
Karthik has done an amazing job in the film. A boy who is afraid to even tell his name in front of girls. He is scared. Karthik has played this character with complete perfection. Seeing this film, you feel that Karthik's acting range is huge. He can't just play the character of a chocolate boy or do a comedy like Bhool Bhulaiyaa. The doctor can also play a character like Freddy who is a master mind. Karthik surprises a lot in this film and entertains a lot. Alaya Furniturewalla has also done a fabulous job. You are surprised the way his character changes colour. This film can also be called the best film of Alaya. This film rests on the shoulders of Karthik and Alaya and both have done their best.
direction
The film is directed by Shashank Ghosh, who has made films like Veere Di Vending and Khoobsurat. His grip in the film did not loosen anywhere. Twist and turn one after the other keep you hooked to the film. That which is not expected happens in the film and this is the specialty of this film. There are not many characters in the film, but the current characters keep surprising you by changing their style.
Overall, this is a different kind of film which you will surely enjoy. The film has arrived on Disney Plus Hotstar. If you are a fan of Karthik then you will enjoy a lot and if not then you will become his fan after this.
read this also-
India Lockdown Review: Madhur Bhandarkar's film describes the pain of Corona very well, will remember the lockdown again