Drishyam 2 Day 14 Box Office Collection Ajay Devgn Tabu Akshaye Khanna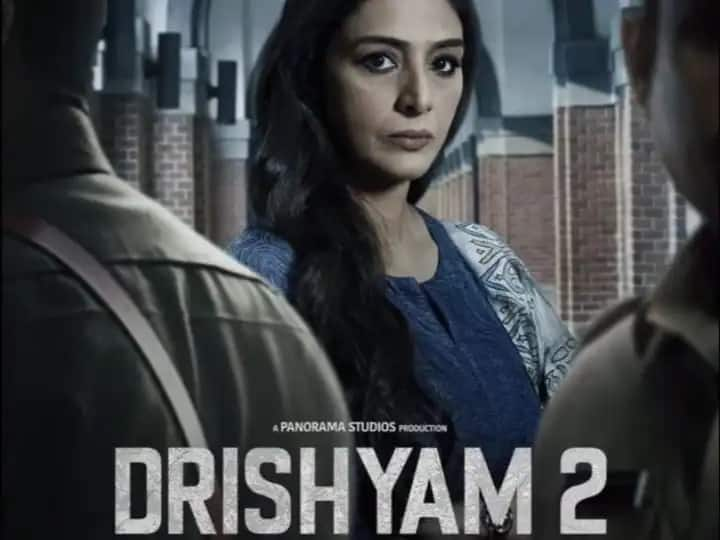 Drishyam 2 Day 14 Collection: Ajay Devgn starrer 'Drishyam 2' is rocking the box office. The film is getting a lot of love from the audience, as a result the film's earning figures are also increasing. So far 'Drishyam 2' has earned more than 150 crores at the box office and soon this film is going to enter the club of 200 crores as well. Let's know here how many crores 'Drishyam 2' has added in its collection on the 14th day of its release.
What was the earning of 'Drishyam 2' on the 14th day?
'Drishyam 2' is performing brilliantly at the box office since the Aponding Day. The suspense and thriller of the film with strong actors is very much liked by the audience and this is the reason that even after 14 days of release, there is tremendous craze in the audience regarding 'Drishyam 2'. Talking about the earnings, the film made under the direction of Abhishek Pathak did a business of Rs 15.38 crore on the opening day. The film earned Rs 21.59 crore on the second day and 'Drishyam 2' earned Rs 27.17 crore on the third day. On the fourth day, the film collected 11.87 crores. On the fifth day, the film earned 10.48 crores, while on the sixth day it collected Rs 9.55 crores, on the seventh day it collected Rs 8.62 crores and on the eighth day it collected Rs 7.87 crores. 'Drishyam 2' earned Rs 14.05 crore on the ninth day and the film's collection on the tenth day stood at Rs 17.32 crore. The film collected Rs 5.44 crore on day 11, while it earned Rs 5.15 crore on day 12 and Rs 4.68 crore on day 13. Now the earning figure of the 14th day has also come. According to the early trends, the film has done a business of Rs 4.30 crore on Thursday i.e. 14th day. With this, the total collection of the film has now gone up to Rs 163.47 crore.
'Drishyam 2' to enter 200 crore club soon
The collection of 'Drishyam 2' (Drishyam 2) is increasing continuously. The film has so far earned more than 160 crores at the box office. In such a situation, it can now be inferred that if Ajay Devgn's 'Drishyam 2' remains strong at the box office till the coming weekend, then this film will also cross the magical figure of 200 crores.
News Reels
read this also: Fans were surprised to hear the price of Deepika Padukone's face cream, the actress got trolled in the comment box