Bigg Boss 16 Shalin Bhanot And Archana Gautam Fight On 61 Episode 1 December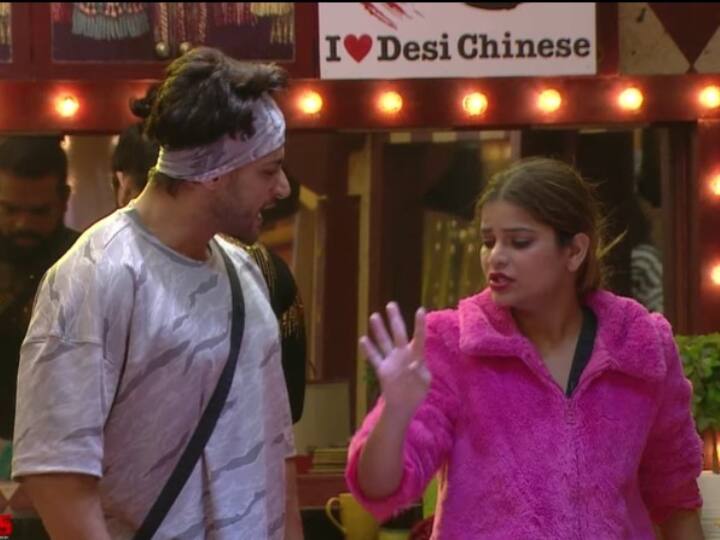 Bigg Boss 16: Bigg Boss season 16 is full of drama. It cannot be said when someone would quarrel on what. Especially Archana keeps fighting with her family members. In the episode of the 61st day too, Archana has a fierce fight with Shaleen and both start talking about each other's level. At the same time, seeing the fight of both, the rest of the family members enjoy.
Archana complains about Shaleen to Nimrit
Archana tells Nimrit that there will be delay in cooking because Shaleen has been told many times but she neither gave the tea pot, even then I cleaned the tea pot myself and the tea spilled in the kitchen, he is not cleaning it either. He is repeatedly saying that he is coming but he is not coming. Tell him it will not work like this. After this Sajid says that Nimrit's health is not good, I will come and speak. Archana says that this will not work, will it not sir. Saying this, Archana leaves the room.
Shaleen told Archana that your level is equal to my knee.
Whereas Shaleen comes to the kitchen and starts shouting at Archana and says that someone is hurt, don't you understand? Archana says he does not know. After this, there is an argument between Archana and Shaleen. When Archana speaks a little slowly, Shaleen says just stay on this level with me. Shaleen further says that you do not have the level to talk to me. Your level is in front of me as much as your size is. After this, Archana shows her toe and says that you are mine. Then Archana says don't stoop to my level. Shaleen says that your level is not even equal to my knee. After this, Archana gets very angry and shouts a lot at Shaleen. Sajid tries to silence Archana but Priyanka also comes in between and says that Sajid ji is not right, Archana was right. After this, Archana again starts shouting at Shaleen and says that seeing her girlfriend, she is so dirty, she does not even remove clothes from her room. You live with a dirty woman. During this, Shiv, Sajid, Nimrit, Abdul and Sumbul enjoy watching the fight between the two.
News Reels


Shaleen says sorry to Archana
Later, Shalin comes and requests Archana that the fight is in its place, Tina has vomited a lot, make dal rice for her. On this, Archana says that I have already removed her. After this Shalin comes and hugs Archana and says sorry. Archana says no, there is nothing like that, I also get tired, I told you comfortably. After this both become calm.
read this also: Fans were surprised to hear the price of Deepika Padukone's face cream, the actress got trolled in the comment box