Best smartphones of 2022 we loved this year: iPhone 14 Pro Max, Pixel 7 Pro, Redmi Note 11 Pro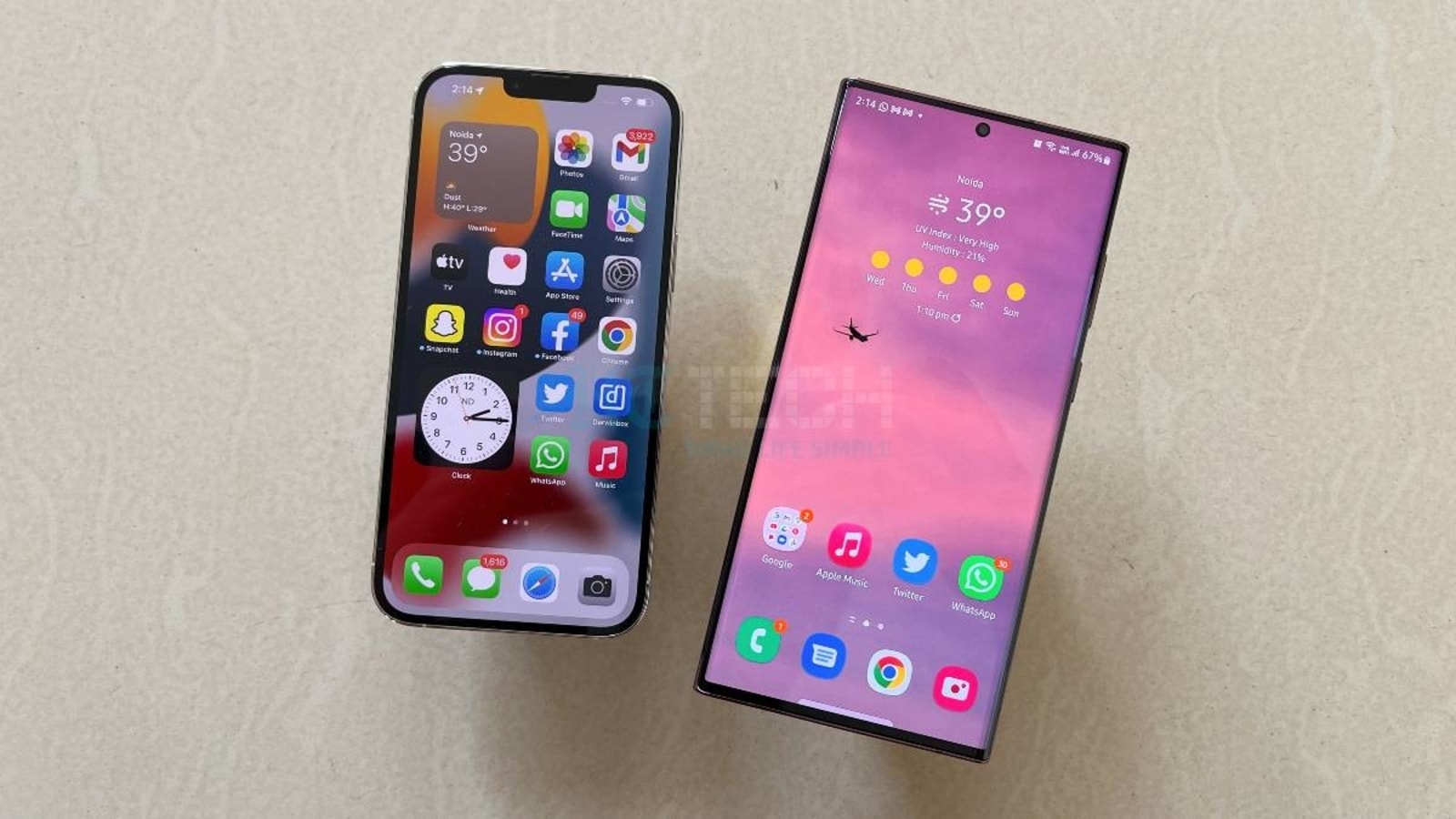 Best smartphones of 2022: From the Apple iPhone 14 Pro Max to the Redmi Note 11 Pro, here are our top picks from 2022.
Best smartphones of 2022: there's plenty to choose from! In 2022, brands went one step further to secure great deals in all price ranges. Throughout the year, we've seen some great smartphones from leading brands, and some from fledgling new startups that have performed well. For a smartphone enthusiast, 2022 was a great year to enjoy.
From a sea of ​​impressive phones, we at Digihunt have selected some of the best smartphones we've reviewed this year. Our list includes both flagship phones and phones that are accessible to the masses. For us it's not just about the best specs; the user experience is what we value.
Best Smartphones of 2022 We Loved:
Samsung Galaxy S22 Ultra
Our favorite of 2022! The Galaxy S22 Ultra literally has everything you'd expect from a flagship phone these days. An incredible set of cameras to play with, a beautiful large screen with an S Pen stylus helping the case, good battery life and a great design. There's nothing better than the Galaxy S22 Ultra we've seen this year. You can buy it at a price of Rs. 109,999 at the moment.
Apple iPhone 14 Pro Max
The only new iPhone we've seen this year in a true sense! The iPhone 14 Pro Max left us spellbound with its great camera system, beautiful build, great screen and that adorable Dynamic Island. Not to mention the unparalleled battery life that this iPhone 14 Pro Max offers right out of the box! It is quite pricey from Rs. 139900 but it is a gem of a smartphone.
B09G93NZVW
Samsung Galaxy Z Flip 4
A foldable phone is cool and one that flips is the coolest! From Rs. 90000, the Samsung Galaxy Z Flip 4 tops the list of cool factors, and it's a hell of a good phone to boot. The Flip 4 is quite fast with its Snapdragon 8 Gen 2, decent all-day battery life, some good cameras and all the flagship benefits you'd expect from a high-end smartphone.
B0B8SRRGSC
Google Pixel 7 Pro
Google returns to the flagship segment with the fabulous Rs. 84999 Pixel 7 Pro; a phone with an incredible set of cameras that is magical at night. In fact, the Pixel 7 Pro is, in our opinion, the best stills camera smartphone you can buy today. You also buy it for its wonderful Android experience. The Pixel 7 for Rs. 59,999 is a more cost-effective way to have this experience, but you're missing out on the 5X telephoto camera.
at Rs. 29,999, the Nothing Phone 1 is a fantastic phone to own. The Phone 1 offers the cleanest Android experience in this segment, and slick performance to back it up. However, we loved the Phone 1 for its excellent build quality, striking new design with its cool Glyph lighting interface, and good battery life. Highly recommended for those who love them a unique smartphone.
Redmi Note 11 Pro
Xiaomi's Redmi Note 11 Pro is our favorite in the category under ₹20000. for Rs. 18000, the Note 11 Pro offers unparalleled value. A gorgeous 120Hz AMOLED screen, a glass back, great battery life backed up by 67W wired fast charging, and a set of decent cameras. The Redmi Note 11 Pro has been our easy recommendation in this price segment.
B09T361J53
Realme 9 Pro+
The Realme 9 Pro+ starting at Rs. 24999 only makes it to our list because of its camera performance. The phone surprised us with its stunningly good photos earlier this year, and everyone who still uses it loves it. The rest of the smartphone bits are good enough, but photographers should keep this in mind if budget is a constraint.
B09SVDPS2V
Motorola Edge 30 Ultra
In a year of rather dull releases, the Motorola Edge 30 Ultra is the most surprising phone. An excellent flagship phone, the Edge 30 Ultra offers a great Android experience, a beautiful screen, a nice 200MP main camera for all lighting conditions and fast 125W wired charging.
iPhone SE 3rd generation
Yes, the iPhone SE makes it our favorites list. Surprised? The iPhone SE 3 is now more expensive and it's not getting any better. However, as a starter iPhone, the iPhone SE 3 is a wonderful phone. It's compact so it's comfortable to use, excellent performance, some good cameras and a decent all-day battery. Plus, it's a favorite with those who swear by old-school iPhone design.