Nothing CEO recommends iPhone 14 Pro! Says it beats Phone 1 in this regard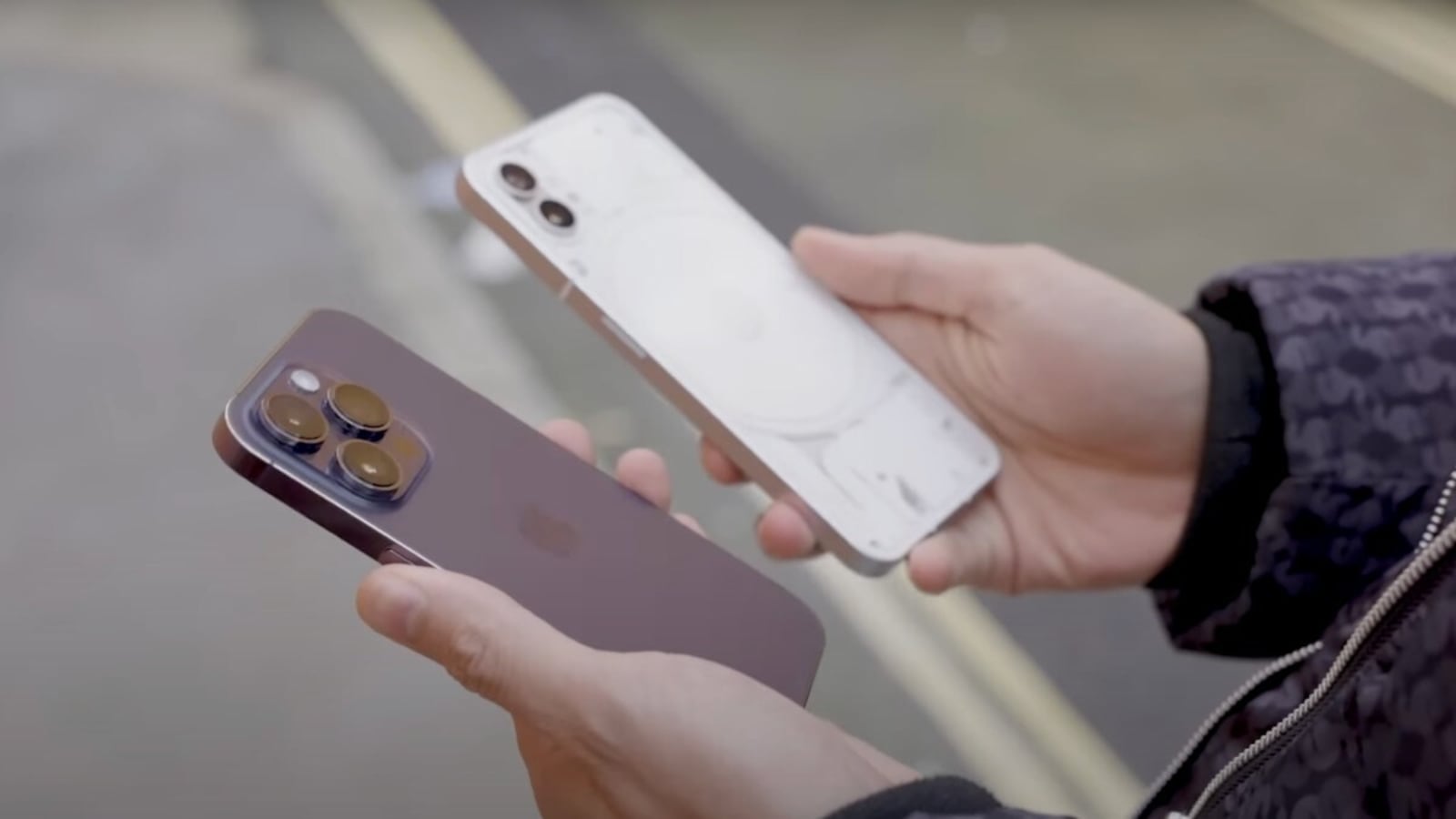 CEO Carl Pei reviews an iPhone 14 Pro and reveals surprising views about the thousand-dollar flagship phone.
Nothing CEO Carl Pei just recommended an iPhone 14 Pro over his own product! The iPhone 14 Pro is one of the best smartphones money can buy right now and the question is proof. We critics have said good and bad things about it, and so have several customers who paid money for it. However, it's rare for the CEO of a rival kickstart smartphone brand to publicly praise the latest iPhone. After all, brands such as Samsung, Google, Xiaomi and Huawei openly mock Apple for its iPhones.
Nevertheless, we now have Nothing's Carl Pei reviewing an iPhone 14 Pro. After using it for a week, Carl blatantly talks about the iPhone 14 Pro and honestly compares it to a Nothing Phone 1. Throughout the video, Carl sticks to one point: the iPhone 14 Pro is easily one of the best smartphones that you can buy, especially with regard to cameras and performance. He even recommends the iPhone 14 Pro for those looking for a good camera experience over his own product, the Nothing Phone 1.
That's surprising!
Not sure which one
buy mobile?
Nothing recommends CEO iPhone 14 Pro
While praising the iPhone 14 Pro for its superiority, Carl also takes the opportunity to reveal why the Nothing Phone 1 is almost as good, especially when you consider the price. It is revealed that Nothing is making no profit margins on the Phone 1, while Apple is making 50 percent profit on the iPhone 14 Pro.
Carl also continues that the Nothing Phone 1 does almost everything the iPhone 14 Pro can do right. Whether it's playing the latest multiplayer online games or doing simple smartphone stuff, the Phone 1's weaker processor can handle it all just fine. He also says that at such a lower price, the Phone 1 looks unique compared to the iPhone 14 Pro. Even the overall camera performance is pretty similar for someone who just wants to take good pictures
In our reviews, we were fascinated by both the iPhone 14 Pro Max and the Nothing Phone 1. The iPhone 14 Pro Max has one of the best overall camera systems, great performance, and excellent battery life. The Nothing Phone 1, on the other hand, is a great mid-range smartphone, offering a polished Android experience with a unique back design and that eye-catching Glyph light interface.