Manjima Mohan Opened About Being Body-shamed At Her Wedding With Gautham Karthik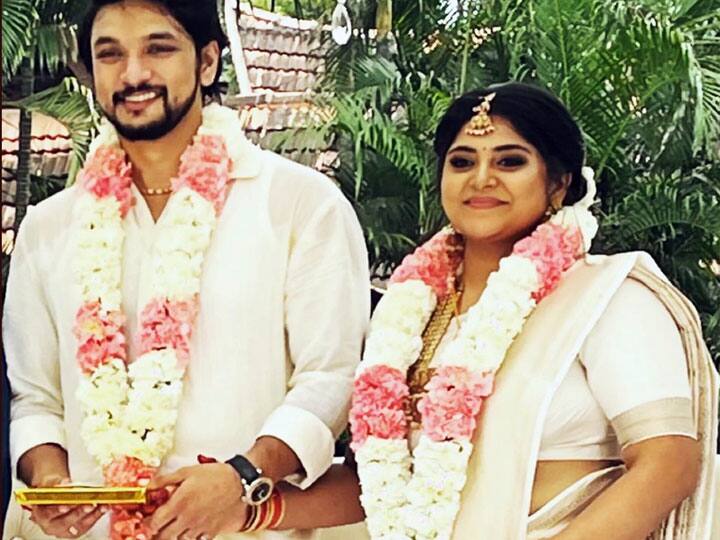 Manjima Mohan Trolled For Body Shamed At Her Wedding: Actress Manjima Mohan recently married her long time boyfriend Gautam Karthik. The grand wedding of both of them took place on 28 November in Chennai. The actress grabbed everyone's attention at her wedding in a beautiful saree. However, when she posted her pictures, the actress became a victim of heavy trolling.
She was body shamed on social media. This was not the first time that the actress had to face such comments online. Manjima has been a victim of trolling for many years due to her obesity. Responding to these comments made recently, Manjima said that now she is not troubled by such lewd comments.
Manjima Mohan trolled for being fat on marriage
In a conversation with India Today, the actress revealed that trolling doesn't affect her anymore. She also said that if she has to do something now, she will reduce her weight. Even in my marriage, some people commented on my obesity. Earlier I used to feel bad but now I am comfortable with my body and I know that I can lose weight whenever I want. I am focusing on my fitness and I am happy with myself. Professionally, if I need to lose weight, I will definitely work on it.
News Reels
The actress is happy with her obesity
Manjima Mohan ended her talk by saying that she does not understand why her weight bothers other people. Although he is currently happy with his weight and he does not care what people say about him. Let us tell you, Manjima Mohan and Gautam Karthik have been in a relationship for three years and finally both got married. On the social media post, both had announced their marriage by expressing their love to each other.
read this also:
Nayantara sent this special gift on the wedding of Gautham Karthik and Manjima Mohan, the actress shared the post and said- 'Thank you'