Kaun Banega Crorepati 14 Amitabh Bachchan Impressed By This Contestant From Maharashtra For This Reason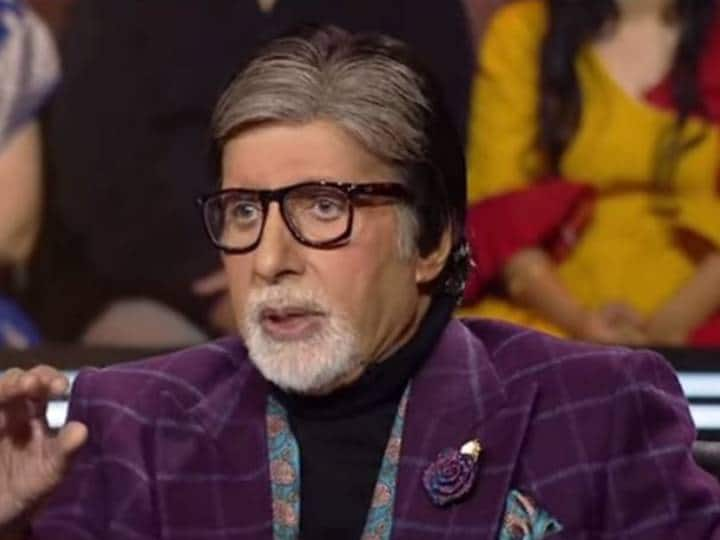 Kaun Banega Crorepati 14: The quiz based show 'Kaun Banega Crorepati 14' to be aired on Sony TV is one of the top rated shows. Amitabh Bachchan has been hosting this show for years. Many contestants come on this stage, who impress Big B by telling their life story, but one contestant won the heart of Big B with his parenting style. Big B also praised him fiercely.
In the recent episode of KBC 14 (KBC 14), tuition teacher Varsha Chopra from Maharashtra sat on the hotseat. She became the first contestant to answer Fastest Finger First. Varsha had a lot of fun with Big B on the stage. He also told about his parenting style in the show, which Big B liked.
Varsha Chopra was ecstatic when Big B invited her to sit on the hotseat on the stage. Big B also moved the chair for him, but during this, Varsha held his hand and was not taking the name of leaving. Then Big B punched him and forced him to release his hand. In between games, Varsha told how she invests her time with her son Vashisht.
Big B was impressed by this rain
News Reels
Big B appreciated the invest word of Varsha. Big B liked his word investing. She said, "You used a very good word when you said that 'I invest my time with Vashishtha'. If you invest in it now, you will get interest later.
Contestant told the psychology of Gol Gappa
After this, the contestant shared with Big B that what kind of bond she shares with her mother-in-law. The contestant jokingly says that she is the best daughter-in-law in the world. She told that whenever something good or bad happens, she along with her mother-in-law goes to eat pani puri. She also said that she will directly eat Gol Gappas after leaving the show. He also explained the psychology of Gol Gappa. Varsha told that the test of Gol Gappa comes according to the mood. If you are good then the test will be sour and sour, if your mood is bad then the test will be sweet.
Also read- Bigg Boss 16: Archana and Priyanka are getting trolled badly by body shaming MC Stan, fans said – if this happens with girls…