Katrina Kaif React Her Husband And Govinda Naam Mera Starrer Vicky Kaushal Latest Pic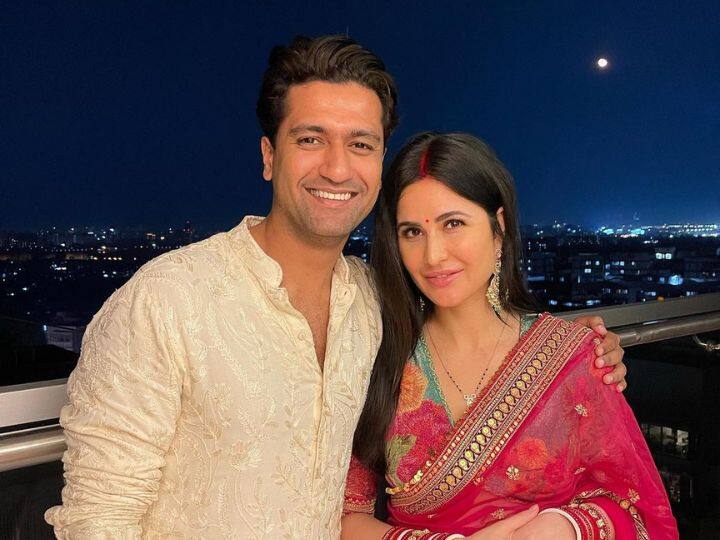 Katrina Kaif On Vicky Kaushal Pics: The name of Hindi cinema's famous actor Vicky Kaushal is constantly making headlines these days for the film 'Govinda Naam Mera'. Vicky Kaushal is going to be seen in comedy style for the first time in this film. Meanwhile, Vicky Kaushal has shared his latest picture on social media. On which Bollywood superstar and Vicky Kaushal's lady love Katrina Kaif has given a heart touching reaction.
Vicky Kaushal shared the latest photo
Recently, the second song 'Bana Sharabi' from Vicky Kaushal's upcoming film 'Govinda Naam Mera' has been released. In this song, Vicky Kaushal is seen romancing with Bollywood actress Kiara Advani. Meanwhile, in the look of this song, Vicky Kaushal has shared the latest picture on his official Instagram handle. In this photo you can see that Vicky is looking very handsome in black shirt and side pose.
All his fans are giving their reaction on this latest picture of Vicky Kaushal. In such a situation, how could Vicky Kaushal's wife and actress Katrina Kaif stay behind? Actually, Katrina Kaif has commented on this latest photo of Vicky Kaushal with many heart emojis. By commenting on this picture of her husband in this way, Katrina has showered her love fiercely.
News Reels



When will 'Govinda Naam Mera' release?
Along with rocking the big screen, now Vicky Kaushal is all set to dominate OTT as well. Vicky Kaushal's next film 'Govinda Naam Mera' will be released on the famous OTT platform Disney Plus Hotstar on 16 December. Apart from Vicky Kaushal, Bollywood's famous actress Bhumi Pednekar and Kiara Advani are present in the lead role in this film. Please tell that the producer of this film of Vicky Kaushal is famous filmmaker Karan Johar.
Also read- 'If I had a pistol in my hand, I would have shot him', know who said this about Nadav Lapid