Fleetwood Mac Singer-songwriter Christine McVie Passed Away At The Age Of 79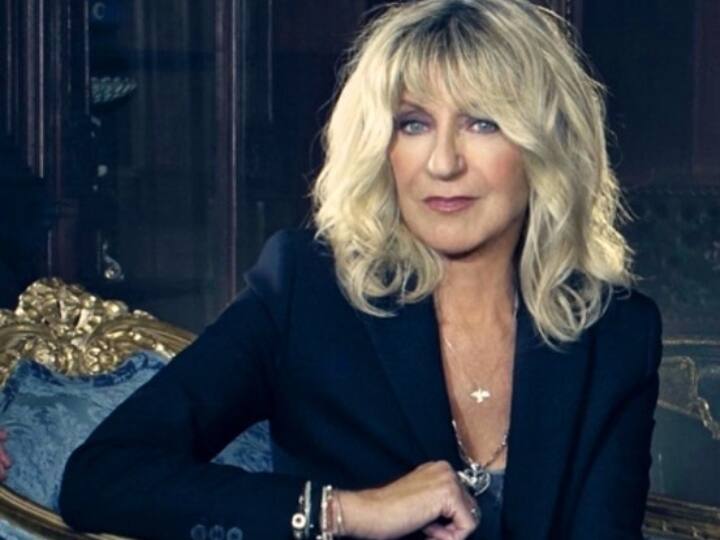 Christine McVie Passed Away: One of the most popular bands in music, British-American band Fleetwood member, singer and songwriter Christine McVie has passed away. His age was 79 years. Christine McVie's family has shared information about her death on the official Facebook page. According to the statement issued by the family, Christine McVie was ill for a long time and she died in the hospital due to prolonged illness.
"We want everyone to keep Christine in their hearts and remember the life of an incredible human being and respected musician who was universally loved," the family statement said.
The band also expressed grief over McLee's death.
The band also confirmed McVie's death in a note shared on social media, the band wrote in the note, "There are no words to express our sorrow at the passing of Christine McVie. , special and talented beyond measure. She was the best musician her band could have and the best friend her life could have. We were so lucky to have spent life with her. Individually and together we loved Christine Deeply cherished and grateful for the wonderful memories we have. She will be greatly missed."
News Reels
pic.twitter.com/NhXmJjWLtt

— Fleetwood Mac (@fleetwoodmac) November 30, 2022
Fleetwood was associated with the band in the early 1970s
The British singer-songwriter was behind hits like 'Little Lies', 'Everywhere', 'Don't Stop', 'Say You Love Me' and 'Songbird'. Christine Perfect, McVie was married to Fleetwood Mac bassist John McVie and joined the Fleetwood band in the early 1970s. Fleetwood Mac became one of the most famous rock bands in the world in the 1970s and 80s. In 1977, his album Rumors with the band sold more than 40 million copies and is one of the best-selling albums of all time.
Joined again after leaving the band
McVie was one of eight members of the band inducted into the Rock 'n' Roll Hall of Fame in 1998. That same year, following the success of their live album The Dance, she retired from Kent, saying that her fear of flying meant she was leaving the band. But later she also returned to Bant. About this she told the Guardian newspaper at the time, "It was amazing, like I'd never left. I got up there again and there it was, the same old faces on stage."
Also read- 'If I had a pistol in my hand, I would have shot him', know who said this about Nadav Lapid