ED Interrogates Vijay Devarakonda For More Than 9 Hours In Liger Money Laundering Case Actor Says This Is A Side Effect Of Fans Love | ED interrogated Vijay Devarakonda for more than 9 hours, said the actor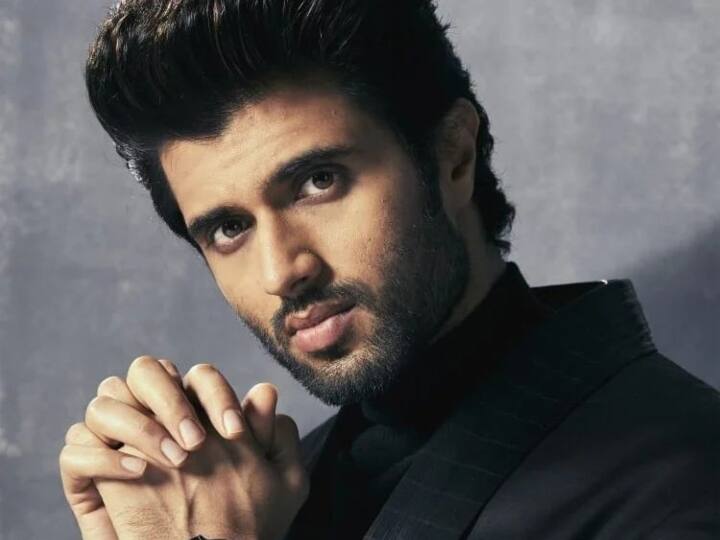 Vijay Devarakonda Questioning By ED: Tollywood actor Vijay Devarakonda appeared before the Enforcement Directorate (ED) on Wednesday. The actor was questioned by the ED in Hyderabad in connection with the FEMA (Foreign Exchange Management Actor) probe related to sourcing funds for his recently released film 'Liger'. The actor was questioned for over 9 hours in Hyderabad. Explain that the ED is probing the alleged payments and sourcing of funds in connection with the multilingual film 'Liger'.
Devarakonda called the inquiry a side effect of the fans' love.
Soon after questioning, Devarakonda claimed that he had answered all the questions. The actor termed the interrogation as a "side effect" and "problem" of his fans' love. He said, "Because of the love and affection you all give, there will be some problems and side effects. But this is an experience and this is life. I have done my duty when I was called. I have answered the questions." When the actor was asked if he would be called again, he replied in the negative.
By getting popularity, there will be few troubles and side effects. It's an experience, it's life. I did my duty when I was called, I came and answered the questions. They didn't call me again: Actor Vijay Deverakonda

News Reels

ED questioned Actor Vijay Devarakonda for more than 9 hours https://t.co/Os2EAm5iqP pic.twitter.com/RTBbHLpUxN

— ANI (@ANI) November 30, 2022
The director of the film has also been questioned
Let us tell you that for the last few months, there is a lot of doubt among the investors of 'Liger' film about the fund. The ED had recently questioned its director Puri Jagannath and his business partner Charmy Kaur for almost 12 hours.
'Liger' failed at the box office
'Liger' was a sports action drama film, which was shot mainly in the US (Las Vegas) with a budget of over Rs 125 crores. The film also featured ex-world heavyweight champion Mike Tyson. However, the film failed miserably upon release. Despite being released as a pan-India film, Liger managed to recover only half of its budget at the Indian box office on its theatrical run.
ED has started investigation on the complaint of Congress leader
The ED started the investigation after Congress leader Bakka Judson lodged a complaint about suspicious investment in the film. Bakka Judson had said in the complaint that many politicians had also invested money in 'Liger'. He also claimed that this was the easiest way for investors to convert their black money into white. At the same time, the investigating agency suspects that many companies had transferred money to the film makers' accounts. Currently ED is investigating.
read this also:- Govinda Naam Mera's 'Bana Sharabi' song released, Vicky-Kiara said – audience will enjoy listening