Bigg Boss 16 Contestants Asked Golden Boys Sunny And Bunty About Outside Things Bigg Boss Reprimanded Them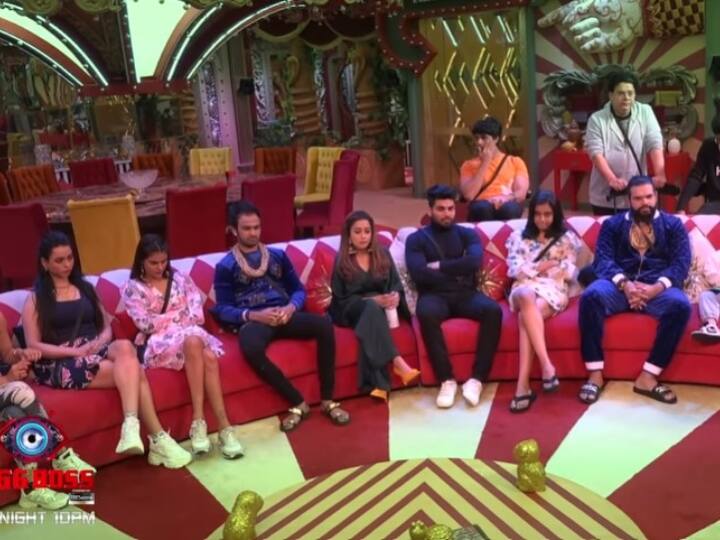 Bigg Boss 16: Bigg Boss season 16 has become quite entertaining. Every day a new twist is being seen. Golden boys also entered the house on the last day. The housemates were very happy to see the new people. On the other hand, in the episode of 30 November, many contestants are seen asking things out of the golden boys Bunty and Sunny. Tina asks if Gautam's romance seemed genuine outside while Shaleen asks how he is looking outside and what is going on on social media.
Bigg Boss reprimands the housemates for asking extraneous things
Bigg Boss calls all the family members to the living area. After this, Bigg Boss first scolds Shaleen for speaking English. Big Boss says that Shaleen I am talking to you, no assistant is talking. Bigg Boss warns Shaleen that I am speaking for the last time, this is my house and there are some rules in this house. Here only Hindi is spoken, you do not understand easily. After this, Bigg Boss says that I am repeating for the last time, there will be only talk in Hindi in this house. Bigg Boss then asks Sajid if I do not take care of you properly in this house, then Sajid says no, he takes care of you at all. On this, Bigg Boss asks Tina that the rules of the house are not made for you but to harm you, is it true? ' Tina replies in the negative. After this, Bigg Boss says that when I myself protect information from outside from you people, then what can be its purpose. Your same old questions have started as soon as Sunny and Bunty come.


Bigg Boss said that the audience is watching everything.
Bigg Boss then reprimands the rest of the family including Tina for asking things outside the Golden Boys. Bigg Boss says what kind of posts are going on on the social media account? Don't you people have so much faith in your fans that after knowing their point of view from people, you will stay in this house accordingly and play this game. Bigg Boss says that if anyone comes from outside, he will tell his perspective. Are you that insecure? Do you not trust your fans at all? Surely today your fans will also be completely disappointed with you. Bigg Boss says that Sunny and Bunty, I am disappointed with you too. After this, Bigg Boss says that in the end I will just say that new people have come in this house and will keep coming in the future, do you have to walk in this house changing color like a chameleon from their point of view or become real? I leave Bigg Boss says that the audience is watching everything and disappointing them will be harmful for you.
read this also:- Kapil Sharma clicked selfie with Kajol, wrote this special caption while sharing photos