When Salman Khan Got Into Fight With A Photographer Shah Rukh Khan Chased Journalist With His Bodyguards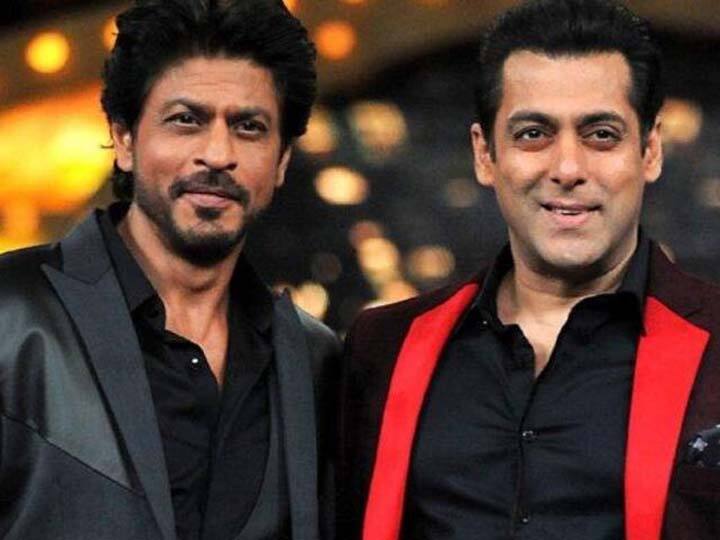 Salman Khan Shahrukh Khan: Superstar Salman Khan and Shahrukh Khan have a very good friendship. With time the bonding of both has become even deeper. Both the stars shared the screen together for the first time in Rakesh Roshan's film Karan Arjun. There was an incident on this film set, about which very few people know. Actually, because of Salman, Shah Rukh Khan went out with his bodyguards to beat up a photographer.
This incident is mentioned in the book
Famous filmmaker Aditya Chopra in his book Aditya Chopra Relives: Dilwale Dulhania Le Jayenge has told openly about this incident that happened on the sets of 'Karan Arjun'. Salman and Shah Rukh Khan's film Karan Arjun was released in the year 1995.


Photographer clashed with Salman Khan
Shah Rukh Khan and Kajol have worked together in many films. Kajol read that chapter of the book in front of Shahrukh Khan. During this a video has also surfaced. Kajol reads, 'After a few minutes a photographer angrily asked 'Where is Salman Khan?' Reached screaming. As soon as he passed by us and moved forward, he collided with Salman Khan who was coming from the opposite direction.
Shahrukh had made up his mind to beat
'Both Salman and the photographer were very angry with each other and a scuffle started between the two. Then Shah Rukh Khan comes to intervene and separates the two. After this, he takes Salman to the other side to pacify him. Next to this, Kajol reads, 'Karan Johar and I are shocked. A few minutes later we see Shahrukh Khan arriving outside the studio gate with all his bodyguards and looking angrily for the photographer.
shahrukh khan movies
After reading the chapter of the book, Kajol asks Shahrukh Khan, did you do this? On this, Shahrukh Khan smilingly nods his head and fills his heart. Talk about Shahrukh Khan's work front, three of his films will be released in the year 2023, which include 'Pathan', 'Jawan' and 'Danki'.
Also read- When this actor opted out of Aamir Khan's superhit film, the reason will surprise you