Varun Dhawan Called Ajay Devgn Ms Dhoni Of Actor Know Why | Why did Vaurn Dhawan call Ajay Devgn the 'MS Dhoni of actors'?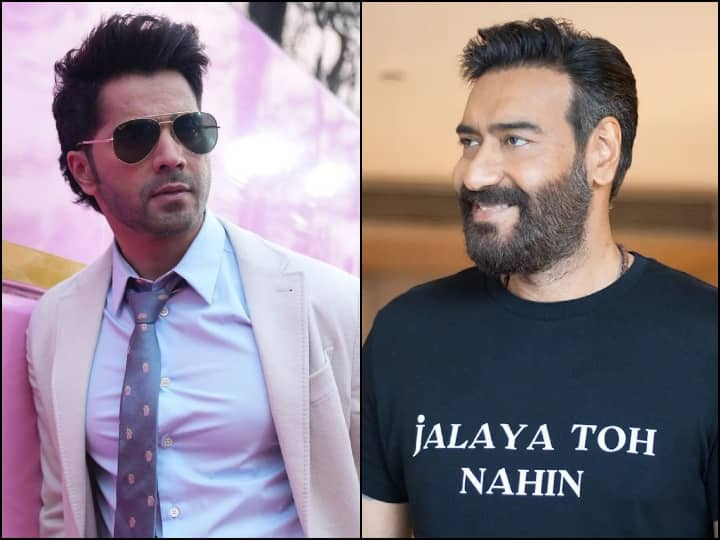 Varun Dhawan Called Ajay Devgn MS Dhoni of Actors: Bollywood actor Varun Dhawan is a part of the headlines these days for his film 'Bhediya'. This film has been released on November 25, while it is getting good response from the people. Meanwhile, he has talked about Ajay Devgn. He has called Ajay the MS Dhoni of actors.
Last night, an event was organized in Mumbai regarding IIFA 2023, where all the big stars of Bollywood were present. Varun Dhawan also reached this event. At the same time, during the same event, Varun mentioned Ajay Devgan in the press conference.
Ajay said this when the film flopped
Varun Dhawan reveals that Ajay Devgn was the first person to call him when his film October, which was his first flop, flopped and told him that hits and flops are part of career, but love is always there. going to stay.
News Reels
He is the MS Dhoni of actors – Varun Dhawan
Regarding Ajay, Varun Dhawan said, "I like the way he handles his career whether it is success or failure. His expression remains the same. He is the MS Dhoni of actors. He motivates the youth a lot. When I had many hits and one of my films didn't work, he was the first person to call me."
Varun Dhawan further added, "I told him that this is the first time my film didn't do, to which he told me, 'It doesn't matter, people love you, you are here to stay, Keep moving forward.'"
However, while on one hand Varun is in discussions about 'Bhediya', on the other hand, Ajay Devgan's recently released film 'Drishyam 2' is also creating a buzz. Released on November 18, the film has earned 154 crores in just 12 days.
Read this also-
Arjun Kapoor and Malaika have been dating each other for a long time, who is richer?