The Kashmir Files Vievk Agnihotri Now Iffi 2022 Nadav Lapid Said A Brilliant Movie | Nadav Lapid's U-turn after the ruckus, told 'The Kashmir Files' a great film, said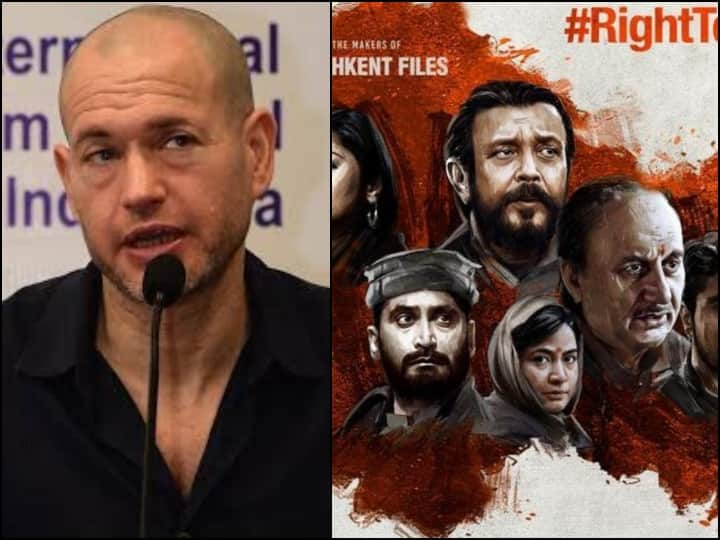 Nadav Lapid On The Kashmir Files: Israeli filmmaker Nadav Lapid, who was involved in the jury of the International Film Festival of India (IFFI 2022) held in Goa, made a lot of headlines after calling the film 'The Kashmir Files' a vulgar and propaganda film. Running in. He has also faced controversies regarding this statement given by him. At the same time, Nadav has called this film a brilliant film.
What I did was my duty – Nadav
In a conversation with India Today regarding his statement, Nadav said, "Nobody can determine what is propaganda? I accept this fact, it is a great film. What I have done is my duty to say what I see. This is a very subjective method. Nadav also said that the ruckus over his statement is a cheap manipulation to incite people.
The second jury did not speak openly – Nadav
News Reels
In this conversation, Nadav also told that what he said was also felt by the other jury, but he did not speak openly. Nadav gave this statement of 'vulgar and propaganda' regarding 'The Kashmir Files' on November 28 at the conclusion of the film festival. After his statement, some people supported him, then he had to face more opposition. Israel's ambassador also reprimanded him for this statement. At the same time, the jury board of the film festival issued a statement disavowing Nadav's statement and said that it was his personal opinion.
However, 'The Kashmir Files' is a film directed by Vivek Agnihotri, in which stars like Agnihotri's wife Pallavi Joshi, actor Anupam Kher, Darshan Kumar and Mithun Chakraborty were seen in important roles.
Read this also-
Not only Kantara… these low budget films were also hits, crores rained at the box office