Govinda Naam Mera Bana Sharabi Song Out Vicky Kaushal Romance With Kiara Advani Will Give You Butterflies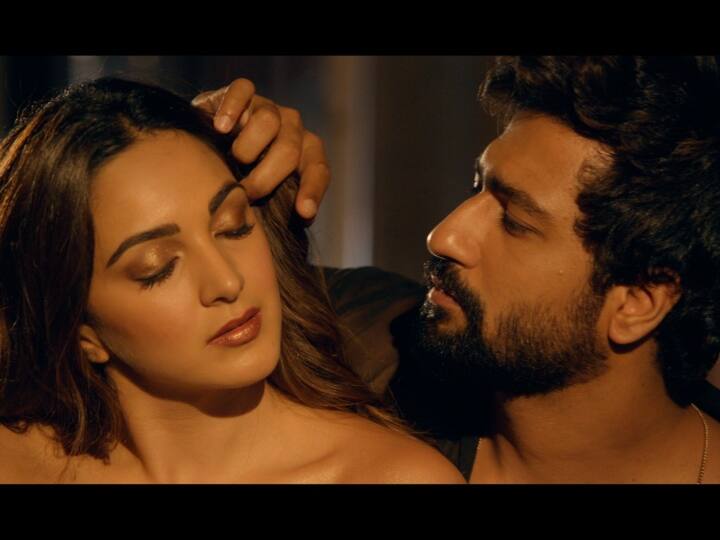 Govinda Naam Mera: After the dance number 'Bijli', the makers of 'Govinda Naam Mera' have released another romantic track 'Bana Sharabi' featuring Vicky Kaushal and Kiara Advani. The actor has shared his experience regarding this. Talking about the song, Vicky says, 'Bana Sharabi' is that beautiful and soothing song that you want to hear again and again. Kiara and I had a lot of fun listening to the song even during the shoot. Zubin and Tanishk have sung this beautiful song.
Vicky said that 'I hope that the audience has appreciated 'Bijli' as much as they should be ready to love 'Bana Sharabi' and the upcoming songs of the album as well. Romantic with Vicky Kiara also had a lot of fun while shooting for the song and she is hopeful that the audience will enjoy listening to this track.
Kiara said that Bana Sharabi is a special song.
Kiara says, "Bana Sharabi is a special song, it has such a vibrant and contemporary feel to it. The writing for the song along with Tanishk's composition and Zubin's voice make it fabulous. I really hope our fans enjoy it Will love just as much as we do."
Recently the item song 'Bijli' was released
These days Vicky Kaushal's upcoming film "Govinda Naam Mera" is being discussed a lot. Fans are also eager to see the pair of Vicky Kaushal, Kiara Advani and Bhumi Pednekar onscreen for the first time. The starcast of the film is promoting the movie fiercely. Recently the item song 'Bijli' of the film was released. The song was well received by the audience. Now another song of the film 'Bana Sharabi' has been released by the makers.
News Reels
read this also: 'Comedy films are the most difficult for an actor…', actress Kiara Advani spoke about 'Govinda Mera Naam'