Dharmendra Reacts As Javed Akhtar Says He Refused Amitabh Bachchan's Zanjeer | Had Dharmendra rejected 'Zanjeer'? This is how Dharam Paji replied to Javed Akhtar's claim, said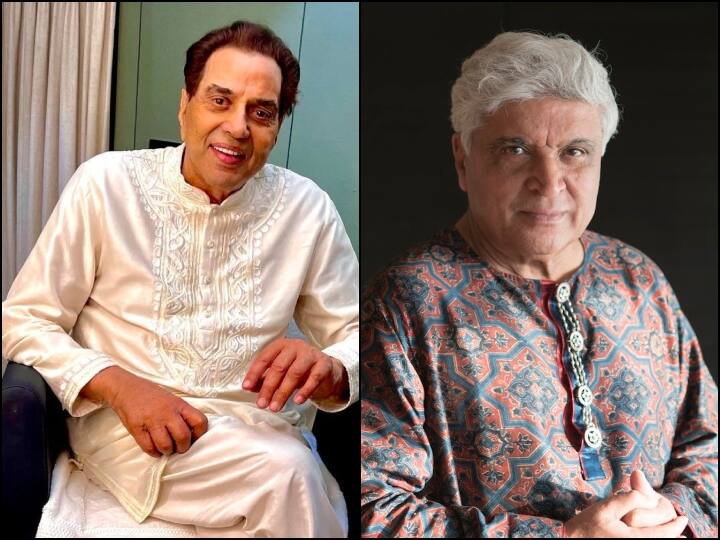 Dharmendra On Javed Akhtar: Legend actor Dharmendra often grabs the attention of fans with his fearless and outspoken answers. This no filter style of Dharmendra keeps him close to the fans even today. Some time ago, Dharmendra had pulled up lyricist-writer Javed Akhtar for a statement he made. Javed Akhtar had said that Dharmendra was the first choice for the film Zanjeer.
Javed Akhtar gave this statement
Javed Akhtar had told India Today that Dharmendra, now 86, had turned down the role among other actors. He had said, "Amitabh Bachchan was actually the final choice for Zanjeer. The script was written for Dharmendra ji, but for some reason he refused to work on it. Prakash Mehra (the director of the film) had a script, but no leading man. He went from actor to actor offering the role. Everyone refused to do the film. ,
Dharmendra replied to Javed Akhtar
News Reels
Javed Akhtar mentioned that many actors had turned down the role as there was no 'romance angle or comedy' and the lead actor was a serious person. On this, Dharmendra reacted by tweeting, 'How are you Javed… In this world of appearances, the realities remain suppressed. Keep on living…..I know how to tickle the hearts a lot…..I wish you would have learned the magic of speaking with your head high…. To make people laugh… I wish I could learn the art of speaking my mind. So please don't get me wrong. I always love Javed and Amit.
Why did Dharmendra reject the film
Earlier Dharmendra had revealed that he refused the film because his cousin had an alleged fight with director Prakash Mehra and refused him. Zanjeer is a 1973 action-thriller film starring Amitabh Bachchan, written by the famous duo Salim-Javed.
Salim Khan wrote Zanjeer
The film established Amitabh Bachchan's image as the 'angry young man', channeling the audience's anger and frustration with a broken system. Jaya Bachchan was also in this film. Later, Salim Khan mentioned that he deserved credit for writing the film as Javed Akhtar was not his partner at the time. In an old interview, Salim Khan told ETC, "The image of the angry young man was created by me for the film Zanjeer. Javed was not even my partner when I wrote the film. Javed became my partner only after I sold it.
Also read- Kriti Sanon told dating with Prabhas is baseless, shared the note and said- 'There is neither love nor PR'