Chahatt Khanna Spoke About Urfi Javed In Controversy With Chetan Bhagat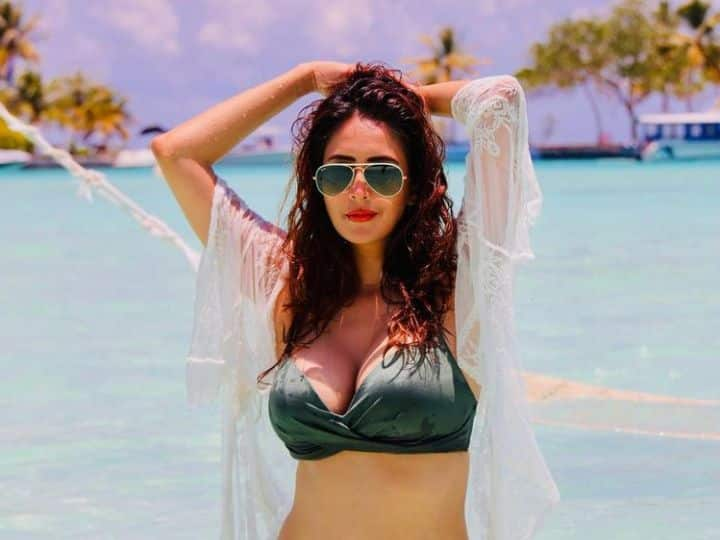 Urfi Javed Controversy: A new twist has come in the controversy between social media sensation Urfi Javed and writer Chetan Bhagat. A day before, TV actress Chahat Khanna has supported Chetan Bhagat's statement and took a jibe at Urfi's dressing sense. After this, Urfi hit back at Chahat and hurled harsh words at him. In such a situation, Chahatt Khanna has also vented her anger on Urfi Javed.
Chahat Khanna gave a big statement about Urfi
In the past too, there was a war of words between Urfi Javed and Chahat Khanna. In such a situation, after giving support to Chetan Bhagat's statement, Chahat has once again messed with Urfi. In such a situation, now this dispute has not become Chetan Bhagat and Urfi Javed, but Chahat Khanna and Urfi Javed. Meanwhile, in an interview given to Instant Bollywood, Chahat Khanna has attacked Urfi Javed.
Chahat Khanna has said in his statement that if you throw stones in the mud, the mud will come up. The same happened with me in the past, but I have moved aside. In the present times, I am happy that someone like me has started speaking against them. In an earlier statement, Chahat has said that- I don't think whatever Chetan has said about Urfi is wrong.
News Reels


Urfi taunts Chahat
After the statement of Chahatt Khanna on Tuesday, Urfi Javed also took a jibe at the TV actress while making a hue and cry on social media. Urfi has said that- stop earning fame by using my name, how long do you find some topic of discussion for yourself in the shadow of my name. On the other hand, by supporting Chetan Bhagat, you have supported a wrong ideology.
Also read- Entertainment News Live: Amidst the controversy, Vivek Agnihotri announced – will now make 'The Kashmir Files – Unreported' as well