Vivek Agnihotri Reaction On Israeli Filmmaker Nadav Lapid Comment The Kasmir Files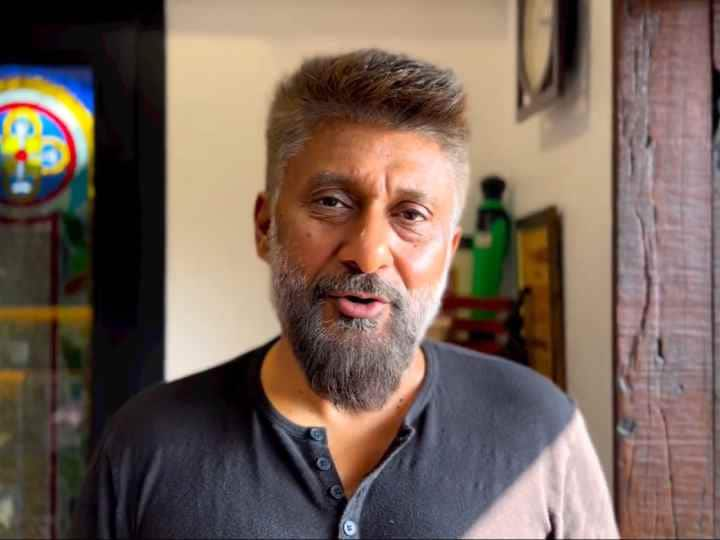 Vivek Agnihotri Reaction On The Kashmir Files Controversy: At the 53rd International Film Festival, when Israeli filmmaker Nadav Lapid made a controversial statement about the year's most popular film 'The Kashmir Files', there was a stir on social media. Since last night only the IFFI 2022 ceremony organized in Goa is being discussed. When Nadav Lapid called 'The Kashmir Files' a vulgar and propaganda film on this forum, Nadav's statement was widely criticized.
Now recently the statement of Vivek Agnihotri, director of Kashmir files, has come to the fore. In which he has said that if someone proofs one shot of Kashmir files that it is wrong, then I will stop making films. With the video shared on his social media platform, Vivek Agnihotri wrote in the caption- "Supporters of terrorism and deniers of genocide can never silence me… Jai Hind.. The Kashmir files #TrueStory.. .".


News Reels
With this, Vivek Agnihotri said in the video shared that – "Friends, a jury at the IFFI 2022 ceremony in Goa said that 'The Kashmir Files' is a vulgar and propaganda film… nothing new to me because Such things are always spoken by all the supporters of terrorists and those who want to break India into pieces… But the most surprising thing for me is that Kashmir is being organized by the Government of India, on the platform of the Government of India. The narrative of terrorist people who separated India from India was supported and many Indians living in India used it for this…against India. After all, who are these people, they are the same people who have been calling this film propaganda since I started research for Kashmir files 4 years ago.
This film has been made after personal interviews of 700 people. Were those 700 people whose parents, brothers and sisters were publicly hacked, gang raped, divided into two pieces, were they all talking propaganda and obscene things.
Shameless statement on The Kashmir Files by someone who comes across as illiterate. Will this Israeli film director Nadav Lapid call Holocaust a propaganda?

Will he call Schindler's List and The Pianist as propaganda films? @netanyahu @NaorGilonpic.twitter.com/yuUF8pl5xs

— Aditya Raj Kaul (@AdityaRajKaul) November 28, 2022
"Which used to be completely a Hindu land, today Hindus do not live there… In that land even today, Hindus are killed in front of your eyes, is this propaganda and obscene thing. Friends, this question arises again and again that Kashmir files is a propaganda film. There has never been a genocide of Hindus there.
"So today I challenge all the urban Naxals of the world and also challenge those great filmmakers who have come from Israel that one shot, one dialogue, one event of 'The Kashmir Files' should be proved by someone. If this is not true, then I will stop making films… Friends, who are these people who always stand against India.
Read this also-
Arjun Bijlani partyed fiercely with BFF Mouni Roy and Nia Sharma, pictures surfaced in glamorous avatar