The Kashmir Files Controversy Nadav Lapid Vivek Agnihotri Wife Pallavi Joshi Statement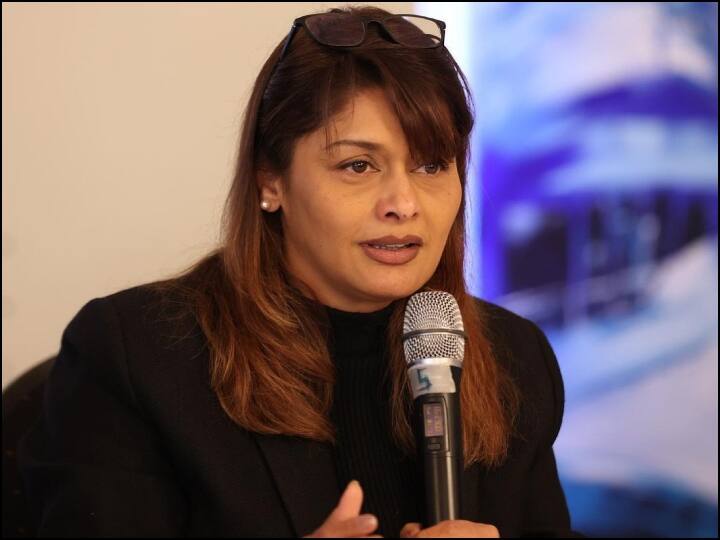 Pallavi Joshi On The Kashmir Files Controversy: Vivek Agnihotri's film 'The Kashmir Files' once again came into the limelight after the statement of Nadav Lapid, jury of IFFI 2022 held in Goa. Has been. Nadav called Agnihotri's film 'vulgar' and 'propaganda' at the conclusion of the film festival.
Vivek Agnihontri and actor Anupam Kher expressed displeasure over this statement of Nadav Lapid. At the same time, Vivek Agnihotri's wife and actress Pallavi Joshi, who was seen in an important role in the film, has issued a statement on this.
Creative platform used for political agenda – Pallavi
Opposing the statement of Nadav Lapid, Pallavi Joshi has shared her statement on social media. He wrote, "For decades the international community remained silent on the suffering of Kashmiri Pandits. After 3 decades the Indian film industry has finally realized that it needs to tell the story of India truthfully and fairly. Vivek and I were always aware that there are elements who would not like to see the truth on screen, but it is very sad that an old, false and dilapidated narrative about Kashmir is being used to preserve and serve a political agenda. Creative platform used.
News Reels
He also said that he is happy that the people of India have stood up to defend 'The Kashmir Files' against the crude and obscene statements that deny the genocide.


Will continue to make this kind of cinema – Pallavi Joshi
In this statement, Pallavi Joshi further said, "I want to assure my viewers and supporters that 'The Kashmir Files' is a film of the people. I also wish the Ambassador of Israel His Excellency Nour Gilon and the Council General Kobi Shoshani their support. I Am Buddha (the company) stands for India and we will continue to walk the path of truth to continue making meaningful cinema with Aurizon Indian content." Pallavi Joshi played the role of a university professor in the film 'The Kashmir Files'.
Read this also-
Anupam Kher furious over Nadav Lapid's statement at IFFI 2022, 'If I were there, I would have climbed on the stage…'