Swara Bhaskar Came Out In Support Of Israeli Filmmaker Nadav Lapid, Said- The World Has Come To Know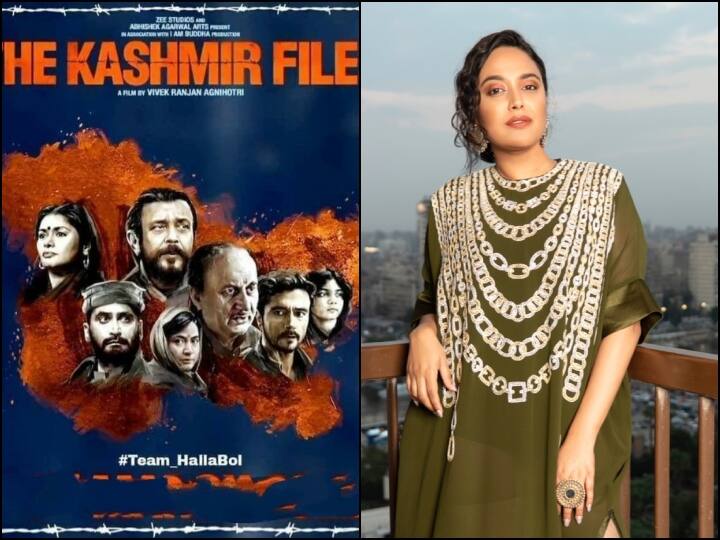 The Kashmir Files Controversy: Amidst the ongoing controversy regarding The Kashmir Files, actress Swara Bhaskar has supported the Israeli filmmaker. Swara Bhaskar has been seen making statements against this film since the beginning. Now once again his reaction has come to the fore regarding this film surrounded by controversies. He says that the whole world is seeing its truth.
"Apparently the whole world is seeing this," Swara Bhaskar tweeted, tagging a link to Israeli filmmaker Nadav Lapid's statement. This is not the first time that Swara Bhaskar has come out against the film. Are. Even before this, when the film was released, Swara had tweeted about it. During that time, Swara Bhaskar had written in a tweet without naming, "If you want someone to congratulate you for the 'success' of your efforts.. then maybe don't spend the last five years spitting on your head. "
Apparently it's pretty clear to the world ..https://t.co/VQGH6eKcj6

— Swara Bhasker (@ReallySwara) November 28, 2022
News Reels
Why is there a ruckus
During the closing ceremony of the festival, the jury chief, Israeli filmmaker Nadav Lapid, criticized Vivek Agnihotri's Hindi film The Kashmir Files on stage, calling it a propaganda film. In his address, Nadav said, "We all were perplexed and surprised by the 15th film 'The Kashmir Files'. It struck us as a propaganda, vulgar film, inappropriate for the artistic competition section of such a prestigious film festival. I feel completely comfortable sharing these feelings openly with you here on this platform, as the spirit of celebration is also one of accepting critical discussion which is essential to art and life. Last week, 'The Kashmir Files' was also screened at the festival.
The Kashmir Files Controversy: The film has been in controversies since its release, know why there is a ruckus about 'The Kashmir Files'