Milind Soman Wife Ankita Konwar Talk About Trauma Of Life Know About Full Detail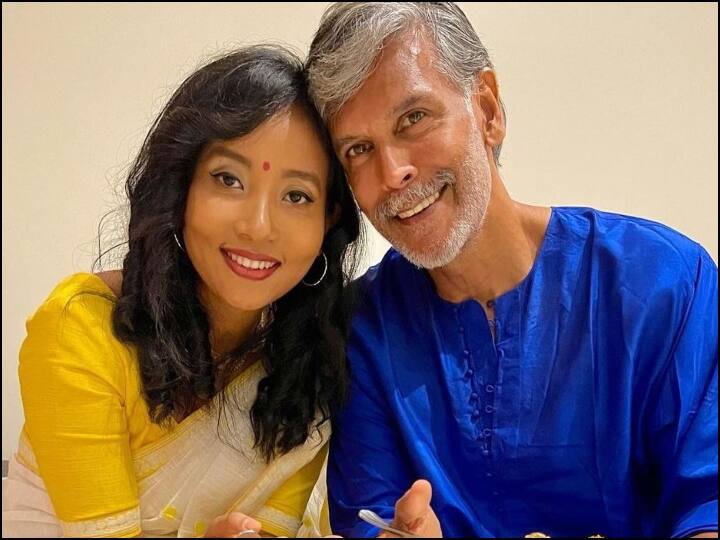 Ankita Konwar Talk About To Fitness: Milind Soman, who showed his best acting in 'Bajirao Mastani', used to dominate the glamor world with his wife Ankita Konwar. Huh. Meanwhile, his wife Ankita has come in the headlines due to her new Instagram post. Let us know what Milind Soman's wife has said in her post.
Ankita Konwar's post
Milind Soman's wife Ankita Konwar, while paying tribute to the people who have faced great sorrows through her post, wrote in her post that 'Sadness cannot make anyone strong, but inclination, hope, self-love and self-care can only make someone strong. Can also make a person strong. Along with this, Ankit also hashtagged Selfcare, Selflove, Strong and KeepThriving in his post. Along with this, Ankita has also shared a video in the post.
Share video of Ankita Konwar
News Reels
In the video shared by Ankit Konwar, he can be seen doing yoga, running, swimming and cycling on the beach. Apart from this, Ankita is saying in the video that 'I hate people who say that sorrow made them strong, but on the contrary, I believe that sorrow gave me nightmares, tension and neurological issues and all these Together I faced everyone firmly. Learned to deal with all these things with this and I can say that sorrows did not make me strong.


Milind Soman commented
On his wife's post, Milind Soman commented StrongTogether with a heart emoji. Let us tell you that Ankita Konwar and Milind Soman had made each other life partner in the year 2018.
Vivek Agnihotri's challenge amid the storm over The Kashmir Files: '…then I will stop making films'